Battlefield 6 May Finally Leave These Consoles Behind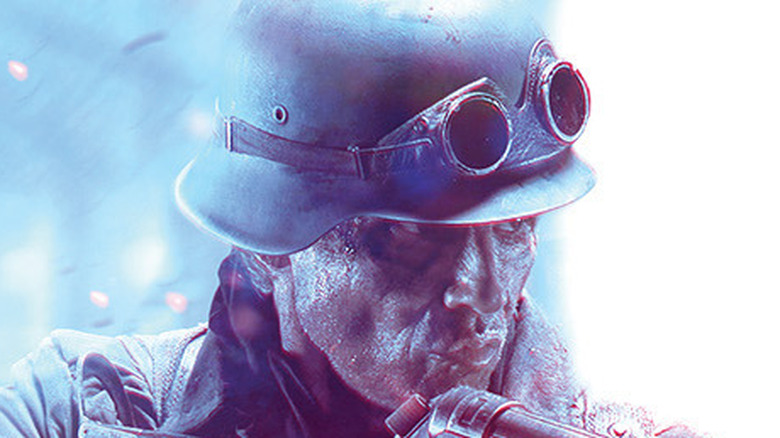 The next entry in Battlefield, EA's first-person-shooter series, might be coming exclusively to PS5, Xbox Series X|S and PC, leaving the PS4 and Xbox One generation behind. Tom Henderson, a known leaker who specializes in Battlefield, has recently tweeted that he hasn't heard anything about the game coming to last-gen consoles. Henderson speculated that this might be why the game might come to Xbox Game Pass on day one, allowing for the game to have a bigger player base. This move would theoretically give the series a much-needed boost and graphical facelift, especially after Battlefield 5 had such a rocky launch.
Advertisement
While this is just a rumor, it lines up with comments EA has made in the past about the next installment in the franchise; specifically, that Battlefield 6 is going to the biggest entry yet. During a financial call on Feb. 2, EA CEO Andrew Wilson said, "The game takes full advantage of the power of next-generation platforms to bring massive immersive battles to life with more players than ever before." He continued to say that the next entry in the series would have an unprecedented scale, elevating every aspect of the series. This type of improvement might not be possible on the weaker consoles from the previous generation.
That's not the only time EA has talked about what it plans to do with the massive jump in power the next-gen consoles provide. In an interview with GameSpot, EA said that the next Battlefield would be "targeting new innovation that will be enabled by next-gen platforms." The company also told GameSpot that it would be releasing the game in 2021, rather than 2020. This would enable the game to  have a larger player base, since more consoles would presumably be in the hands of consumers. EA also delayed the next Need For Speed in order to help ensure that the next Battlefield would release on time.
Advertisement
The responses to the rumor on Twitter were mixed, with many replies concerned about the price and availability of the next-gen consoles. One responder wrote, "I'm sorry but I ain't dropping $500 to play a $70 game." Another reply said, "Don't get me wrong I want the game to be able to it's best but, EA and DICE need to think about the people who may not be able to afford a new console or may not be able to get their hands on one." 
With more fans finally getting their hands on PS5 and Series X consoles, hopefully Battlefield 6 will indeed be able to reach its intended audience.