The Real Reason Roblox Is Being Sued For $200 Million
While Twitch is coming down hard on streamers for DMCA issues, other gaming companies are seemingly ignoring copyright complications entirely. Already in 2021, the makers of Resident Evil have sued for allegedly using a photographer's work without their permission. Now, Roblox Corporation has been handed a massive copyright infringement lawsuit by the National Music Publishers' Association (NMPA).
"Roblox" is a massive online gaming platform that allows users to create content and share it with other users. It has become extremely popular over the years, racking up the second largest number of viewers on YouTube in 2020. Unfortunately, "Roblox" users have also uploaded a ton of music from artists like Imagine Dragons, The Rolling Stones, Ariana Grande, and Ed Sheeran for use in their own content.
As reported by Variety, NMPA CEO David Israelite has argued that "hundreds of millions of dollars [has been earned by Roblox] by requiring users to pay every time they upload music ... taking advantage of young people's lack of understanding about copyright ... and then [Roblox takes] virtually no action to prevent repeat infringement or alert users to the risks they're taking." In other words, Roblox Corporation stands to make money every time a player pays to upload someone else's music.
Because of this, the NMPA is suing for at least $200 million to pay artists for their hard work. According to Variety, the lawsuit from the NMPA is representing Big Machine Records, Pulse Music Group, ABKCO Music & Records, deadmau5, and more. While the NMPA made it sound like Roblox is turning a blind eye to the problems going on, Roblox Corporation has argued that it's making an effort to stop this already.
The response from 'Roblox'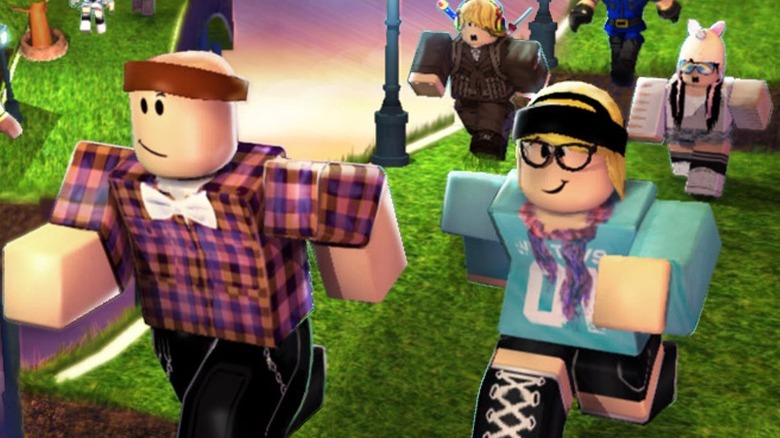 Roblox
Roblox issued a statement on the situation to Variety, saying that the company is "surprised and disappointed" by the lawsuit, mainly because it "represents a fundamental misunderstanding of how the 'Roblox' platform operates."
Roblox had a lot to say about how it actively works against copyright issues, specifically in the music industry. According to the group, it uses "industry-leading, advanced filtering technology" to stop copyrighted music from being uploaded. However, Roblox also acknowledged that things slip through, and when that happens, the company is quick to respond to DMCA takedown requests. Additionally, Roblox argued that the game works with the music industry in a variety of ways, including hosting in-game concerts with artists like Lil Nas X. 
At the beginning of 2021, the game had almost 200 million monthly users. Because content can range in terms of gameplay and interactivity, "Roblox" has blown up in player counts. Hopefully, there will be a clear and fair outcome for both Roblox and the NMPA at the end of this legal journey.