You're Running Out Of Time With Cyberpunk 2077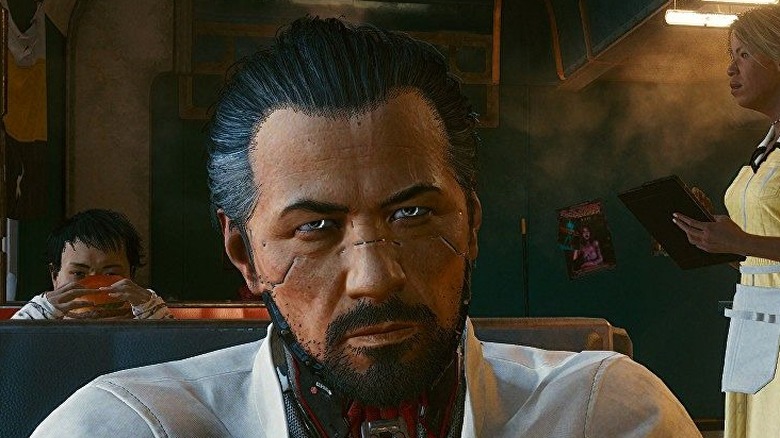 "Cyberpunk 2077" came out over six months ago and shocked the gaming industry by being a massive mess, filled with bugs, glitches, and crashes that forced the developers to apologize. Perhaps most infamously, the game did not run well on last-gen consoles, the PS4 and Xbox One, which led to Microsoft and PlayStation offering full refunds for the game, no questions asked. While CD Projekt Red has been releasing regular updates and even did enough work to get back onto the PlayStation Store, the game still isn't in great shape. However, Microsoft is ending its expanded refund policy for "Cyberpunk 2077," which has previously had its own addendum added on the company's digital refund page.
On the refund page, the "Cyberpunk 2077" addendum reads, "The team at CD Projekt Red continues to work hard to improve the experience of Cyberpunk 2077 for Xbox players and has made a number of updates. Given these updates, Microsoft will be returning to our standard digital game refund policy for Cyberpunk 2077 on July 6 for both new and existing purchases."
Microsoft's standard digital refund policy considers all digital purchases as final, although you can certainly request a refund for any digital purchase and it will be approved or denied on a case by case basis.
Cyberpunk 2077's path to redemption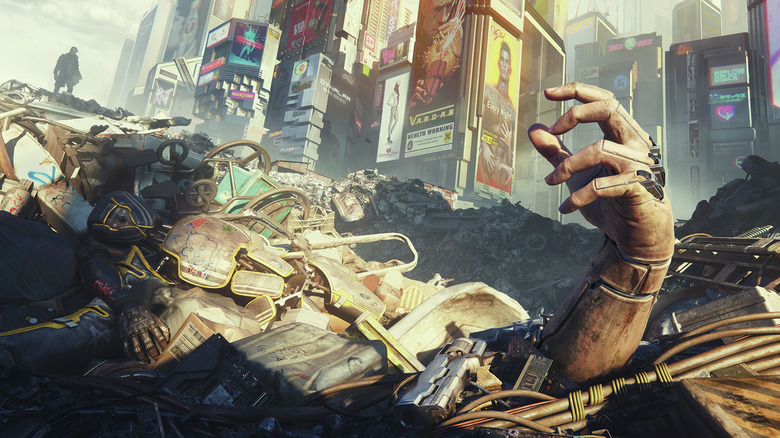 While CD Projekt lost a ton of credibility and respect in the gaming industry after the abysmal launch of "Cyberpunk 2077," the company has continually worked on and updated the game. Although the journey seems like it is far from over, the fact that Microsoft feels confident enough to discontinue refunds seems like a good milestone. So does the game's return to the PlayStation Store, although that case comes with its own series of caveats.
On Twitter, CD Projekt Red made it clear that despite "Cyberpunk 2077" returning to the PlayStation Store, they may still see a diminished experience on a base PS4 console. It is recommended to play "Cyberpunk 2077" on a PS4 Pro or a PS5. It's important to note that there is in fact not a PS5 version of the game, it just runs via backwards compatibility. 
At this point, some fans are worried that the base Xbox One and PS4 versions may never reach a quality state, especially if its current condition good enough for Microsoft to rethink its refund policy.