Xbox Fans Get Great News About Cloud Gaming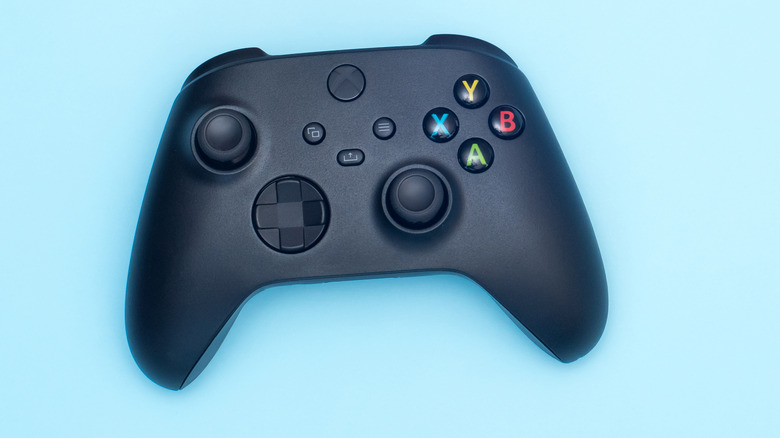 Shutterstock
Xbox Cloud Gaming is now available for all Game Pass Ultimate members on PC and iOS devices using a web browser. Announced on Xbox Wire, Xbox Cloud Gaming via a web browser is now available to all members across 22 countries, after previously being available through an invite-only beta.
On top of that, the Xbox Cloud Gaming servers are now running on custom Xbox Series X hardware, improving loading times and the overall quality and fidelity of streamed games. In order to keep low latency, games will be restricted to 1080p and up to 60 FPS. Just like the console versions of these games, your Xbox save will be pulled from the cloud wherever you play, making it easy to swap between playing on a console and on the cloud. This is another step forward in Microsoft's plan to get Xbox Game Pass on every device it can, in order to get more subscribers. You can now play Sony's "MLB The Show 2021" on an iPhone using Xbox Cloud Gaming, a sentence that would confuse most people just a year or two ago.
More Xbox Cloud Gaming news
In the same announcement, Microsoft also informed gamers that it is expanding its Designed for Xbox label to include iOS compatible accessories, like controllers. The branding gives the "Xbox seal of approval" to third-party devices, letting buyers know that the device will work and meets a certain standard of quality. 
Included in the list for iOS devices is the Backbone One, a frame with buttons that players attach to their phones, creating a Nintendo Switch-style set up. The device doesn't require any charging and offers pass-through charging for your phone via a Lighting port. Backbone also has its own app on iPhone, which collects all controller-compatible apps for easy gaming. It also has a share button for capturing screenshots and videos while gaming on the go.
The other controller, the Razer Kishi, offers a similar (if slightly bulkier) controller setup to the Backbone. The third item on the list is the OtterBox Power Swap battery, which lets you charge a battery pack for Xbox Wireless Controllers for easy swapping. Since Xbox Series X controllers can be connected to iOS devices via bluetooth, players can opt to use a regular controller instead of a phone attachment. 
With these options and Cloud Gaming on all devices, Microsoft continues its mission to make Xbox Game Pass one of the best deals in gaming.