The One DLC Resident Evil Fans Want More Than Anything Else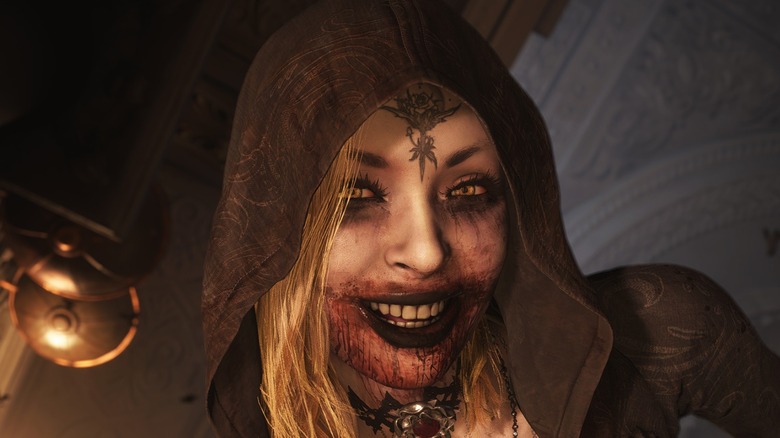 As many fans already know, "Resident Evil Village" is getting post-launch DLC. The announcement was made during Capcom's recent E3 presentation. After Producer Tsuyoshi Kanda spoke briefly about the multiplayer game "Re:Verse" and the presentation seemed to be over, a message slowly came into focus, telling fans that DLC was on its way. Almost immediately, fans set about examining every small detail in "Village" that they might have missed in search of a hint at the DLC's contents. A vast majority of the theories which have sprung up seem to be focused on the continued popularity of Lady Dimitrescu.
The internet's favorite tall vampire lady became a sensation long before the game was even released. In fact, fans and outlets such as PC Gamer have criticized Capcom for not making better use of the beloved antagonist, who is only present in the first few hours — especially since Ethan Winters was far from everyone's favorite leading man. 
As one fan remarked, "I hope the [Resident Evil 8'] dlc is centered around the lords and has nothing to do with ethan and his family, tired of that wretched man-thing." Naturally, many believe that the vampiric noblewoman and her daughters will be the focus of the game's expanded content.
Returning to Dimitrescu Castle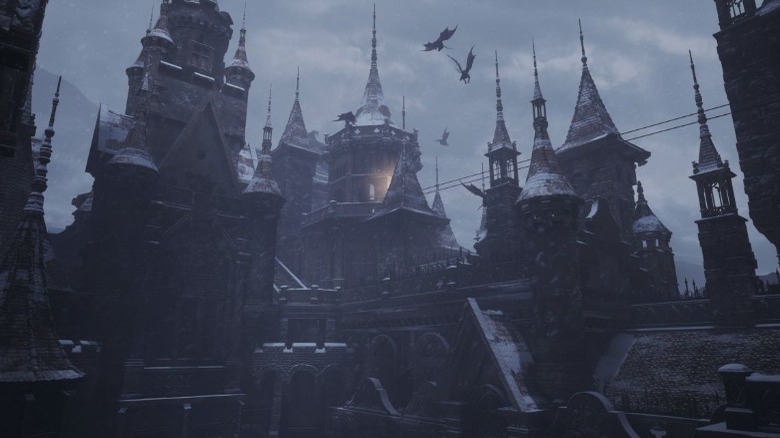 Meanwhile, Jade King of TheGamer shared an idea for what would make an ideal setting for this DLC. King felt that Lady Dimitrescu and her daughters are the most interesting part of the game, claiming that that she is the "most human" of the lords. King suggested that the maid mentioned in several of the notes found around the castle would be an ideal P.O.V. character for a DLC. 
"By placing us in the shoes of an everyday housekeeper, we would be free to monitor the lives of Lady Dimitrescu and her daughters long before they meet their doom at the hands of Ethan Winters," wrote King. The idea here is that leaning into the tragedy of Lady Dimitrescu's past in the way "RE 7" did with the Baker family would make for a much more grounded and sympathetic story.
Fans on Twitter have expressed a similar interest in learning more about the histories of these characters. One fan theorized, "'Village' DLC is gonna follow early days of Lady Dimitrescu, showing us how she met Miranda and how she lost her 'real' daughters (headcanon) to her family inherited blood disease, and I know [it's] gonna ruin me."
A Dimitrescu origin story seems to be the main thing that fans of "Village" are clamoring for, but it remains to be seen whether or not Capcom will deliver.