Comic Fans Are Going Wild Over Amazon's Latest Tease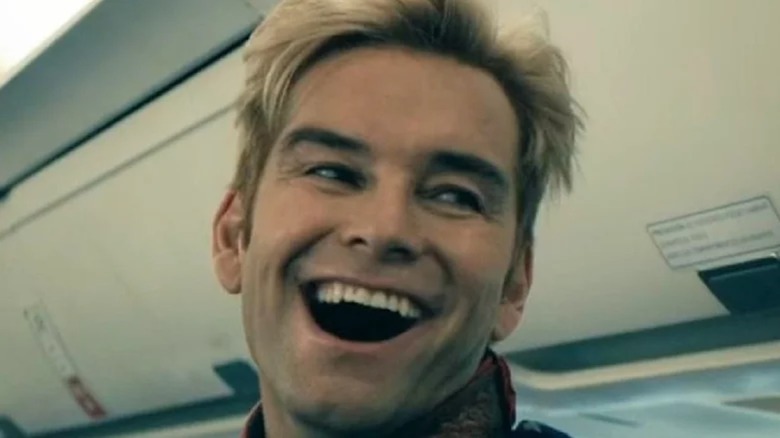 Amazon Studios
TV shows getting video game adaptations is nothing new anymore. From "Game of Thrones" to "The Walking Dead," once a show hits a certain level of popularity, it seems like it's only a matter of time before you're piloting your favorite characters with a controller. It makes sense from both a business and an entertainment perspective. Studios already know you like the story and characters — all that's left is the gameplay. Amazon has been gearing up for their new video game streaming service, Luna, and recently hinted that we might be seeing a new adaptation in the works which has comic book fans super excited.
Advertisement
"The Boys" official Twitter page sent out a tweet on June 28 asking, "But what would a 'The Boys' video game look like?" with the image of a thinking emoji. This quickly prompted hundreds of comments from eager Twitter users throwing in their suggestions for what kind of game they'd like to see the studio make. As you might expect, a franchise as unpredictable as "The Boys" could spawn a variety of different games.
What kind of game might The Boys be?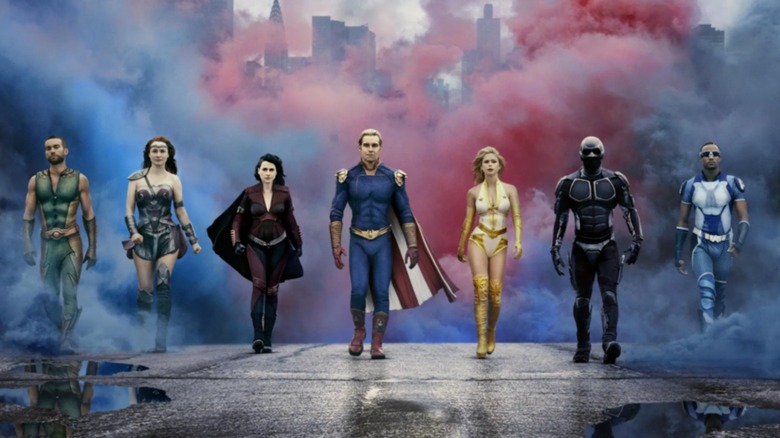 Amazon Studios
There are a lot of different forms that the superhero action-drama might take. Some fans were calling for a "Mortal Kombat"-style fighter, perhaps similar to the DC hero game "Injustice: Gods Among Us" but with the visceral gore that Nether Realms has become known for over the years in "MK." That could be a fun idea for the Supes, but it likely wouldn't showcase the non-superpowered characters.
Advertisement
Other fans requested some kind of choice-based system like those available from Telltale Games or the "Mass Effect" series. One Twitter user posted, "please a savage choice game," along with several photoshopped images of what that might look like, such as Queen Maeve during the pivotal plane crash scene having to choose between these options: "Escape with Homelander," "Fight Homelander," "Beg," or remaining silent.
Others have called for a more open-world setup like "GTA" or "Infamous," arguing that this would be the best way to experience the setting since they could do missions to try and build up resources while avoiding the super-powerful Seven.
The fact that Amazon is asking this question might mean that the game is just an idea they're kicking around, but it's obvious from their reactions that fans are eager to see what Amazon's game team can do with the property.
Advertisement