Zelda Accidentally Recreated One Of The Biggest Memes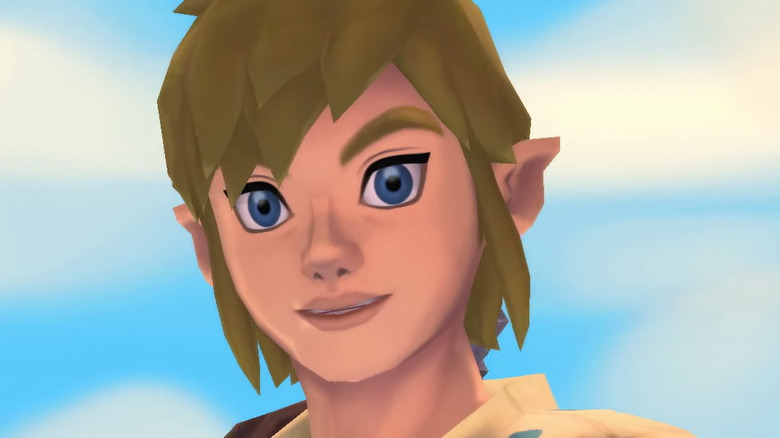 Nintendo may have accidentally recreated one of the biggest memes on the internet with an official screenshot it released for the upcoming "The Legend of Zelda: Skyward Sword HD." Fans have noticed that one of the images shared by Nintendo looks very similar to half of the infamous "woman yelling at a cat" meme.
Advertisement
For anyone out of the loop, the meme combines two images that were previously unrelated. One half features Taylor Armstrong and Kyle Richards from "The Real Housewives of Beverly Hills," with Armstrong pointing and crying. The other half depicts a cat named Smudge sitting at a dinner table looking somewhat confused and disgusted. While the episode featuring the woman yelling originally aired in 2011, the meme itself is fairly recent. The image of Smudge the cat was shared sometime in 2018 and the images were combined in 2019.
The "Skyward Sword" screenshot in question depicts Zelda in a very similar pointing pose to Armstrong's, although her open-mouth expression is not as intense as the screaming in the original image. It also features Link seemingly standing in place of Kyle Richards, although he isn't holding Zelda in the image. While very similar, it doesn't seem like this was an intentional reference by Nintendo. Even so, fans greatly enjoyed the resemblance.
Advertisement
Nintendo leans into the meme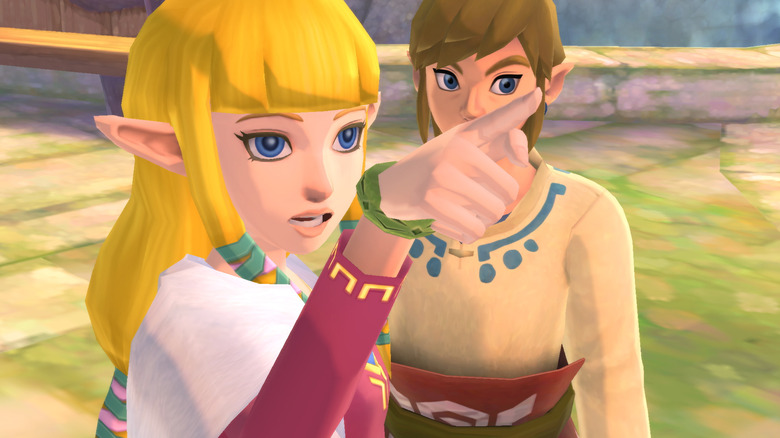 The real fun began when Nintendo of America Twitter account shared the image by itself, with no accompanying caption. The official Xbox Twitter account replied with an image of a hissing/yawning cat (but not Smudge), acknowledging the meme-ability of the screenshot.
Advertisement
One person in the replies took the time to "complete" the meme with "The Legend of Zelda: Skyward Sword HD" characters, putting Groose's face over Smudge. The replies contained many variations of the image, with Zelda pointing at Sonic the Hedgehog McDonald's employees, and many other unfortunate victims of the princess' fury. While it seems unlikely that this Nintendo-centric version will replace the original beloved meme, it's certainly been fun to see all the Zelda-fied memes that fans can come up with.
Despite the popularity of this newfound meme template, "The Legend of Zelda: Skyward Sword" is one of the more divisive games in the long-running "Zelda" series. The HD version aims to improve the title, making motion controls optional and adding several smaller quality-of-life improvements. However, the HD release has already received some flak for hiding some of its best features behind hard-to-find amiibo figurines.
Advertisement