The Stream Deck And The Steam Deck Are Two Different Things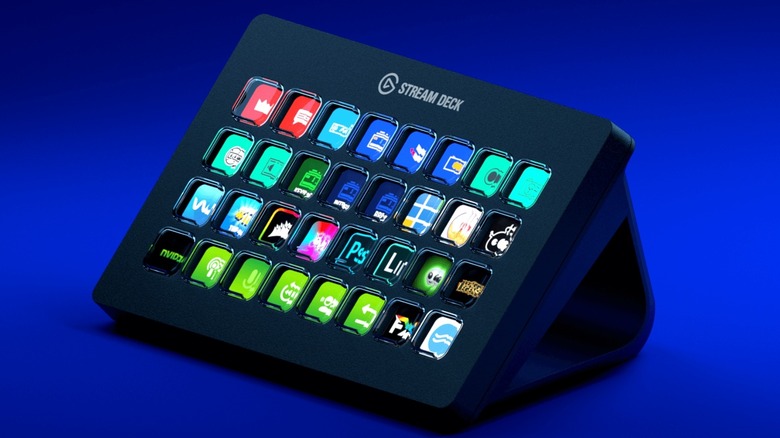 The Steam Deck exploded on social media as gamers discoursed over the pros and cons it brought to the handheld gaming market. However, as an amusing byproduct of the hype, some people were confused by a seemingly innocent marketing faux paus. 
Advertisement
Elgato announced the newest model of its Stream Deck on the same day as the Steam Deck. These similarly named devices caused some confusion — or at least mixed search results for many netizens. Some have also started joking about the similarities between the names.
It's Steam Deck versus Stream Deck. That's "Steam" like the name of Valve's digital games storefront and "stream" like the action of streaming a video game online for viewers to watch. The difference between both devices is easy to remember if you know what both of them are.
Elgato might not be a big name to casual gaming audiences, but it's likely a known electronics brand for tech enthusiasts. The Elgato Stream Deck helps streamers organize all their on-stream interactions and apps from one convenient dashboard. It's like a touchscreen command center that's only slightly larger than the average smartphone. Thus, the name "Stream Deck"— because it helps streamers.
Advertisement
Wait, what's the Steam Deck again?