Why PS5 Fans Are Pumped For 2022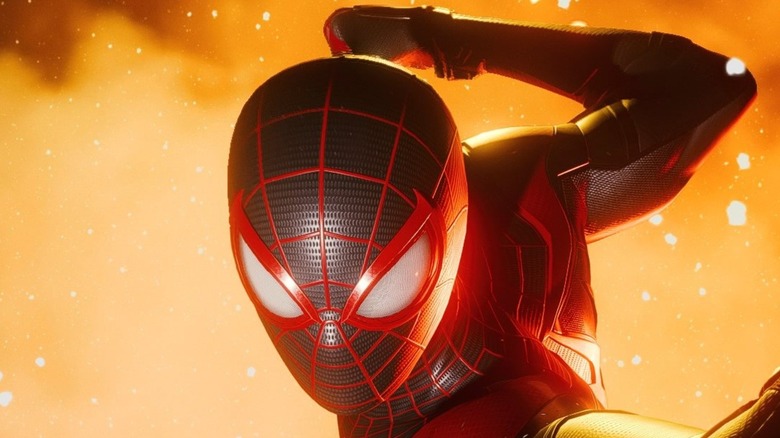 While there are still plenty of months and video game releases left in 2021, some eager PS5 fans are looking to Sony to pull a repeat of an incredible year in 2022. As it currently stands, "God of War: Ragnarok" is set to release in 2022, and some people think that the next "Spider-Man" game from Insomniac might be closer than expected. After all, Miles Morales actor Nadji Jeter recently posted and a deleted a photo of himself in a mocap suit, presumably filming for the next "Spider-Man" game. While "Spider-Man: Miles Morales" just released in late 2020, that deleted photo suggests that the next installment could be coming sooner than expected — possibly in 2022.
As pointed out by Game Rant's Joshua Duckworth, having both major sequels arriving in 2022 would make for an exciting repeat, since the previous games in both series were released in 2018. The very possibility of that happening again would mean that next year could make for a huge showcase for the PS5. 
Duckworth isn't alone in his enthusiasm for these sequels, nor in his belief that they could be making their way to consoles next year.
Other possibilities for PS5 in 2022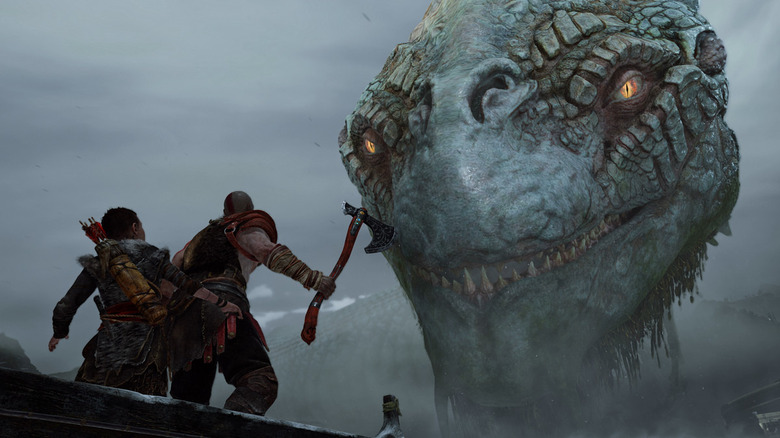 Fans on Twitter agree that it would be very exciting to see both titles in 2022. @Partymn1256 on Twitter agreed that it would "mirror 2018 so nicely," while @the_viking92 mentioned that it would be great to get "God of War" in 2021, but it's starting to seem likely that both sequels will arrive in 2022.
While there is no real guarantee that the next "Spider-Man" game is releasing in 2022, there are a few other possibilities for games to complement the release of "God of War: Ragnarok." 
The first possibility is that "Horizon Forbidden West" misses its Holiday 2021 release date and gets pushed into 2022. As head of PlayStation Studios Herman Hulst said in a PlayStation Blog, "Horizon Forbidden West" is on track to hit its release date, but he allowed for the possibility of a delay.
The PlayStation exclusive Square Enix title, "Project Athia" was previously teased with a 2022 release date, so the odds are pretty good that fans will be able to check it out then. "Gran Turismo 7," while maybe not as much of a heavy hitter as some other upcoming PlayStation exclusives, is in development and could see its release window moved to next year. 
Regardless of what games actually hit the PlayStation in 2022, the company seems set up to have a fantastic year. However, having "Spider-Man 2" and "God of War: Ragnarok" release in 2022 would make for some beautiful symmetry.