Miles Morales Actor's Deleted Tweet Has The Internet's Full Attention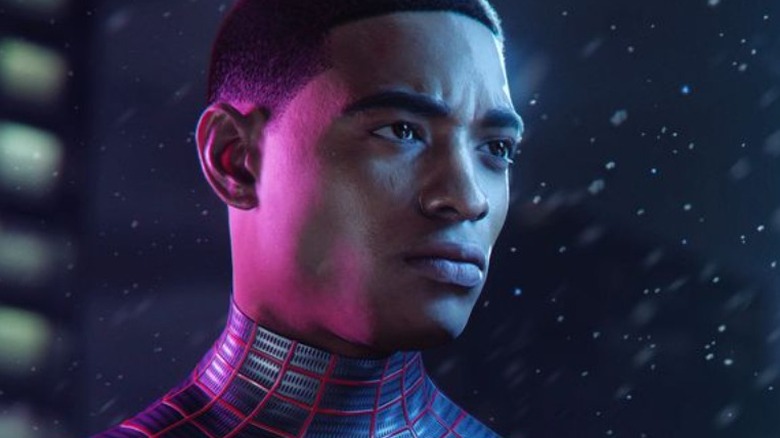 The recent "Spider-Man" games from Insomniac have been beloved by comic fans and gamers alike. Both titles offered much for fans to explore, from the richly-detailed world to the well-hidden Easter eggs referencing years of Marvel history. Plus, who doesn't want to be Spider-Man, swinging through the city, saving the day over and over again? Rumors of a direct sequel to "Marvel's Spider-Man" have floated around the gaming world for a while, with some anticipating a holiday 2021 release date. While there has been no official news on that front, fans have a new reason to get excited. One source close to the series may have just revealed that "Spider-Man 2" is officially happening.
Advertisement
Nadji Jeter, who portrayed Miles Morales in Marvel's "Spider-Man" and "Spider-Man: Miles Morales," recently posted a picture of himself in full mocap gear on Instagram. A fan who reposted the image captioned it, "OH S*** ITS SHOOTING RIGHT NOW! #SpiderMan2," sending fans into a frenzy of speculation. 
Nadji later deleted the picture, possibly because he revealed too much. Some of Jeter's fans have even wondered if they imagined the deleted image, but there can be no denying that it was on Instagram for a brief period of time.
Spider-Fans have started speculating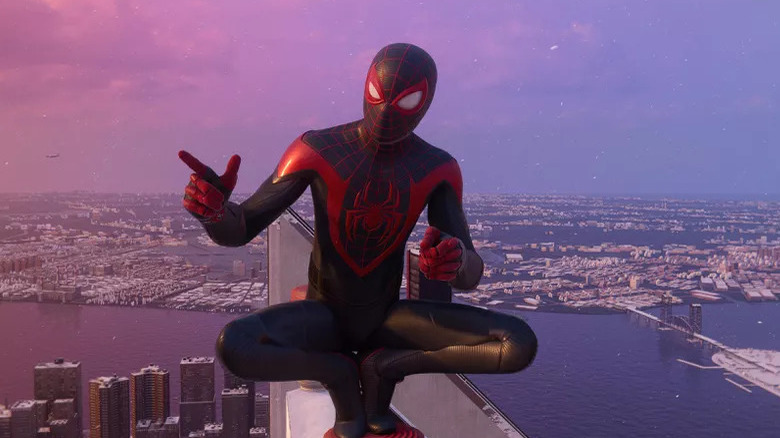 Fans immediately responded to the image, cheering for the possible existence of a new "Spider-Man" game and speculating about what sort of direction the story will take. One gamer wished for two-player options in the next installment, allowing Miles Morales and Peter Parker to team up for double the Spider-Man action. Another commenter wondered if players will be able to switch back and forth between Peter and Miles during the story. Most fans simply wanted to voice their happiness at a potential sequel to "Marvel's Spider-Man," posting gifs of the webslinger to celebrate.
Advertisement
Although Insomniac has not announced a sequel just yet, it's certainly not out of the question. Critics adored "Spider-Man: Miles Morales," praising its ability to make Miles seem simultaneously cool and like he was still learning the ropes of being a superhero. It would make sense for the developer to want to get Miles back in action as soon as possible.
Of course, Jeter could be filming for another unrelated video game. One fan attempted to reason with the rest of the internet by saying, "Nadji Jeter is a very talented individual. A motion capture tweet could literally be for anything." They pointed out that Jeter could also be filming new mocap scenes for the remake of "The Last of Us" that is reportedly in development. After all, Jeter played a small but pivotal role in the original game.
Advertisement
Considering Insomniac's recent releases of "Ratchet & Clank: Rift Apart" and "Spider-Man: Miles Morales," it's unlikely "Spider-Man 2" will be ready for release any time soon. That doesn't mean that the internet can't get excited, though.