Genshin Impact Fans Are Going Wild Over LilyPichu's Latest Video
Lily "LilyPichu" Ki is a woman of many talents. Her fans know her as a streamer, pianist, artist, and voice actor. She's voiced characters in several games and anime dubs over the last few years, including "Vanguard OverDress" and "Undead Darlings." In "Genshin Impact," she plays the role of Sayu, an upcoming 4-star character from Inazuma. As fans recently learned, she might even have the potential to play other characters in the game that many once wrote off as a "Zelda" clone. 
Lily recently posted a reel of "Genshin" character impressions on Tiktok, which gathered some attention online. Her video showcased the different voice likenesses she was capable of copying aside from her own character. LilyPichu didn't just copy the pitch, either. Each of these characters has their own mannerisms, which Lily successfully mimicked in her video.
One of Lily's iconic traits is her high-pitched voice, which some detractors have accused her of faking in the past. Most of the characters she dubbed also had high-pitched voice, including  Klee, Diona, and Qiqi. However, she also pulled off a convincing Eula, who has a more mature voice than the other examples. Overall, her fans were very impressed by the display of vocal range.
How fans reacted to Lily's skills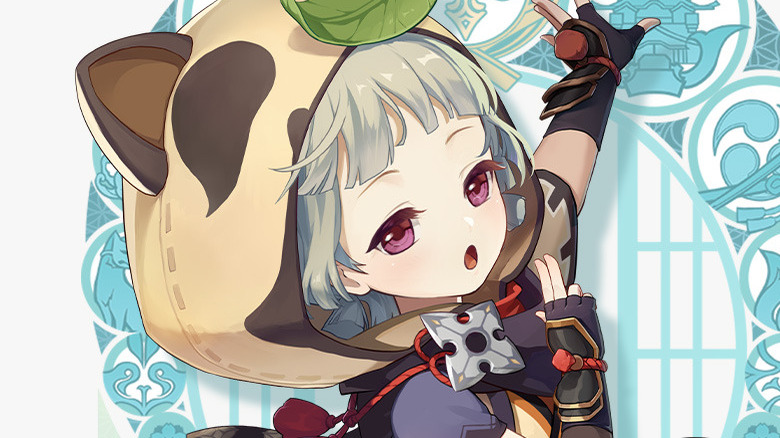 When the clip of Lily's voice impressions was shared on Reddit, commenters were stunned when she showed off her voice acting skills on her TikTok. 
"If they secretly replace Suzie for Lilypichu as Eula's new VA, I probably wouldn't even notice it," one Redditor said about Lily and co-star Suzie Yeung, who plays Eula. Some fans even claimed they preferred Lily's version of Klee when compared to the original voice actor's performance.
Other commenters, while impressed, couldn't help but wish for more comedic material. "I was kind of hoping she'd do Zhongli and just scream "I WILL HAVE ORDER"," one commenter wrote.
According to the official "Genshin Impact" Twitter account, Sayu (Lily's actual character) plays the role of "Shiyuumatsu-Ban's Resident Ninja." It's not too clear how she fits into the story yet. However, she seems to be known for her appearance as a tanuki-cloaked girl. "Genshin" fans got their first look at Sayu when Mihoyo released teaser promotional photos for four Inazuma characters.
While they haven't appeared in the actual game yet, some of LilyPichu's recorded voice lines have already leaked online, and streamers like Valkyrae and Sykkuno have been excited to hear them. Hopefully fans will get to hear more of LilyPichu's voice work in the future.