Ariana Grande's Fortnite Concert Is So Meme-Able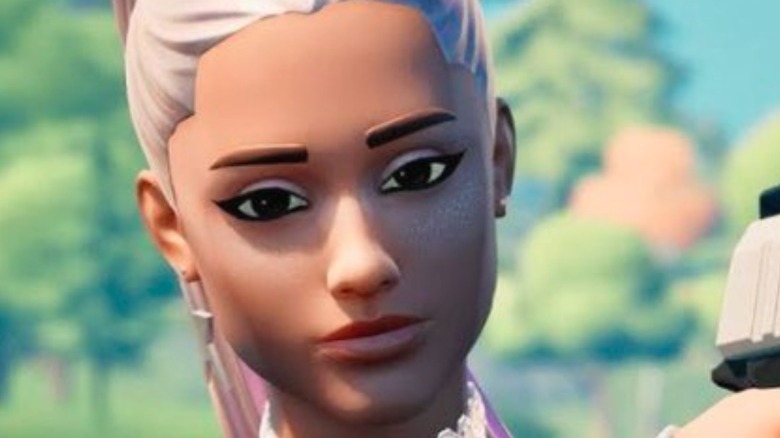 "Fortnite" has been teasing one of its biggest concert events for weeks now, and Epic finally announced that Ariana Grande would be at the center of the stage when the Rift Tour event kicks off August 6. After "Fortnite" revealed Ariana Grande's Rift Tour look, excited fans took to meme-ing the event in the best way possible.
Advertisement
The internet is at its best when it's creating excellent gaming memes, and now Ariana Grande has become a part of that. Fans of the pop singer and "Fortnite" celebrated her exciting new Icon Series skins by busting out their best jokes.
One of the most popular meme formats is a close-up of the star in "Fortnite" with a colorful pistol in hand, accompanied by different dialogue. One featured Grande singing "thank u, next," while another highly-liked version of it reads, "I SAID break up with your girlfriend," referencing another popular Grande tune.
The memes didn't stop there. Several users mentioned that the Ariana Grande event had finally brought them back to "Fortnite," leading to plenty of people making memes about their PC's inability to run the game. One user even made fun of themselves for downloading the game just to buy the Ariana Grande Icon skin.
Advertisement
And of course, there were also plenty of memes focusing on Ariana Grande's newfound powers in the game.
Ariana Grande can now say she's beaten some powerful foes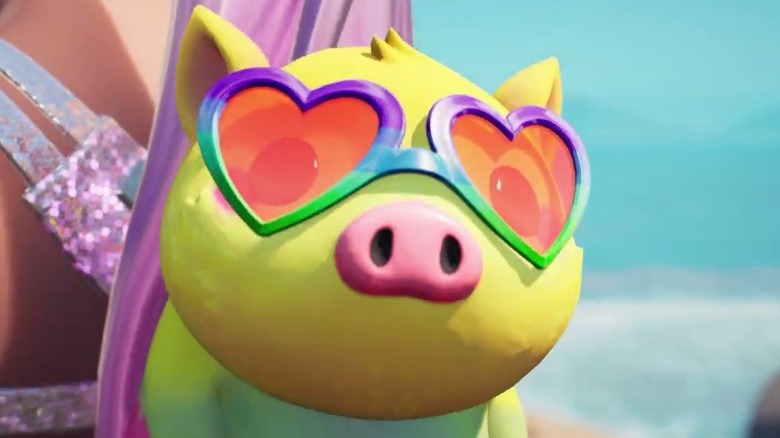 The Community Director at Aggro Crab Games, Lulu, pointed out that Ariana Grande has been in both "Fortnite" and "Final Fantasy" — due to her appearance in "Final Fantasy Brave Exvius" — which means she can beat heroes and villains who have appeared in both games, including "Sephiroth, Bahamut ... Chaos, Ryu, Thor, and [the Mandalorian]." That gives a whole new meaning to her song "God is a Woman," as one user pointed out in response.
Advertisement
Another Twitter user talked about other cute powerhouses that give off the same "energy" as the Ariana Grande skin, including Nezuko from the popular anime "Demon Slayer: Kimetsu no Yaiba," Isabelle from "Animal Crossing: New Horizons," and the Pokemon Jigglypuff.
Even the official "Fortnite" Twitter account got in on the fun when the bundle released; the announcement included lyrics that parodied Ariana Grande's song "7 Rings": "Smile is beamin', outfit is gleamin'."
Of course, not every meme was entirely positive. One user brought to attention the way the skin looks on the Nintendo Switch version of the game, comparing the official art with a screenshot of a broken character animation on the Switch and calling it an "exclusive version" for the handheld console.
Advertisement
There have been a lot of great gaming memes in 2021, and some of these Ariana Grande reactions definitely deserve a place among them.