EA CEO's Comments On Battlefield Are Turning Heads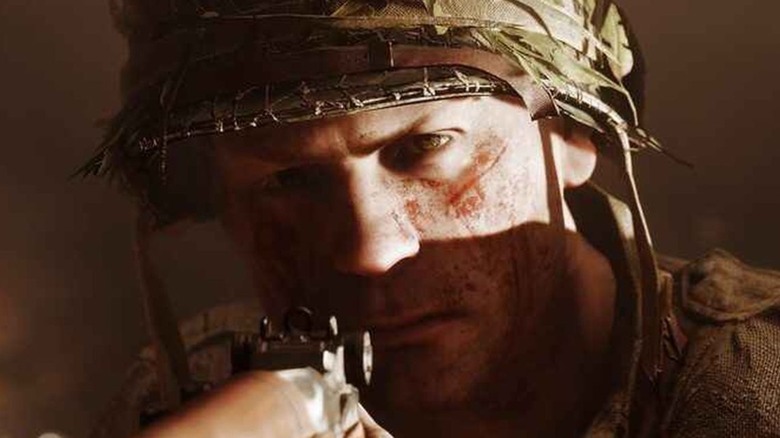 Interesting intel about the future of "Battlefield" came out of Electronic Arts' August 4, 2021 Q1 2022 earnings call (via The Motley Fool). Most notably, CEO Andrew Wilson made some head turning comments.
In addition to suggesting "Battlefield" games will launch every other year, Wilson discussed the ways the franchise will change on an ongoing basis. "I think you should think about Battlefield as a service ... what we're doing for the launch of this game is really revolutionizing and reinventing what — all our epic scale warfare is in the context of gameplay," said Wilson.
Talk about big goals! Speaking on "the future of a live service around Battlefield," Wilson cited plans for a mobile launch, "some free-to-anchor components," and "365-day engagement in the franchise at a platform level across any device that consumers may want to play on." A recent manifestation of this goal is "Battlefield Portal," a sandbox experience that lets players build and battle with their favorite elements from multiple "Battlefield" titles.
Beyond the promise of "Battlefield as a service," Wilson touched on the massive hype surrounding "Battlefield 2042." With over 200 million trailer and content views, "Battlefield 2042" was allegedly the "most talked-about title in the industry during a busy month of June and created a record-high sentiment among the Battlefield fan community."
Battlefield fans react to Wilson's comments on Twitter and Reddit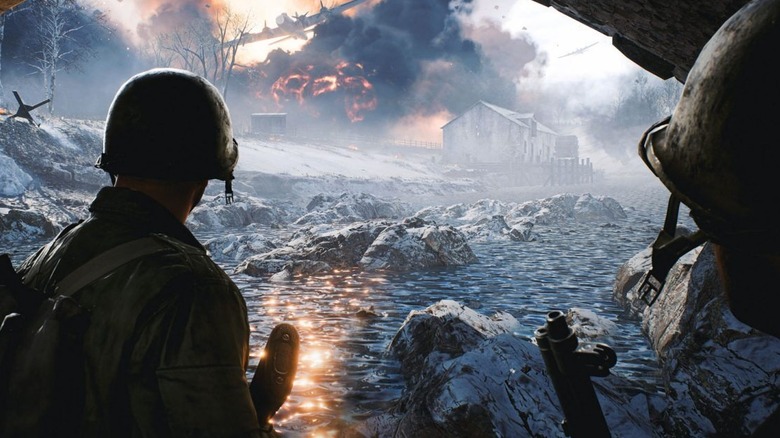 While fans are hyped about "Battlefield 2042," reactions to Wilson's live service news have varied. Redditor @ProAssassin84 looked forward to replayability: "This confirms my suspicion that Battlefield 2042 will be a 5 to 6 year live service game. Portal pretty much confirms that. And you know what I'm 100% happy with that because Battlefield has loads of replay value anyway." In contrast, Twitter user @EarthWillBeRed wrote, "Free to play is the death of glorious franchises."
There are still more questions than answers. As summarized by Twitter user @B3nds0n, "'long-term engagement' and a 2 year release cycle for new BFs doesn't really fit together. Did they explain how they will support Portal after a new Battlefield is released? Won't BF 2042 just get dropped when the new one is out?" Only time will tell.
Knowing "Battlefield 2042" will be an ever-evolving title literally changes the game. Some prospective players were disappointed to learn that "Battlefield 2042" will feature neither a narrative campaign or battle royale mode. Of course, anything could happen, as a recent alleged "Halo Infinite" battle royale leak taught fans. "Battlefield" insider comments also suggest that while there may be no official battle royale mode in "2042", other game modes may serve a similar function. The only thing that's sure? "Battlefield" is going to keep changing.
"Battlefield 2042" releases for Xbox One, Xbox Series X|S, PlayStation 4, PlayStation 5, and PC on October 22, 2021. You can preorder it anytime through the EA website.