Halo Infinite Battle Royale Leak Suggests A Change Of Heart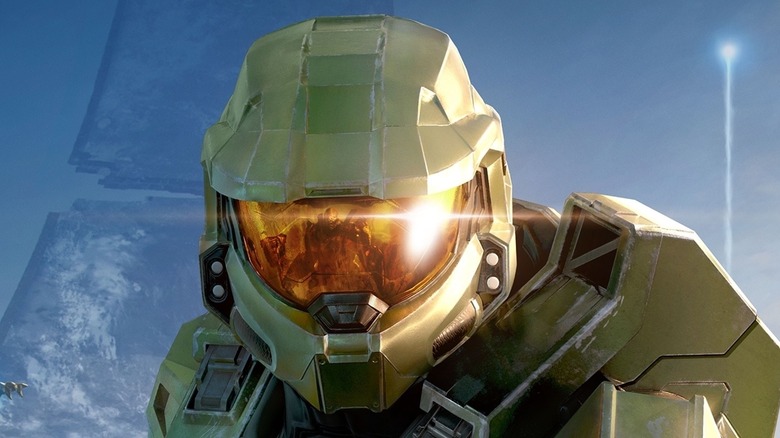 Excitement has been building for the free-to-play multiplayer and miraculous battle pass system coming to "Halo Infinite," which is launching this Holiday season after significant delays. While 343 Industries has been very up-front about what fans should expect when the game arrives later this year, it looks like the company may still have at least one more surprise for gamers — with a recent leak hinting at a possible battle royale mode.
The developers have been cagey about whether "Halo Infinite" will have a battle royale mode in the style of "PlayerUnknown's Battlegrounds" or "Apex Legends" almost since the beginning. In 2019, separate sources from within 343 Industries gave conflicting reports about whether fans would be able to expect one, although more recent responses (via Game Informer) have outright denied any rumors concerning battle royale, much to the chagrin of fans. This would seem to place "Halo Infinite" into an ongoing trend of highly-anticipated multiplayer titles doing away with battle royale. After all, EA revealed recently that "Battlefield 2042" would not feature the mode either.
However, the discovery of some audio files hidden deep within the files of "Halo Infinite" technical preview, which invited users from the Halo Insider program to test the game from July 29 to August 1, indicates that 343 Industries may have changed course. Here is why a new "Halo Infinite" leak has gamers thinking that the developers may be including battle royale after all.
An audio file introducing battle royale has fans wondering if the mode is planned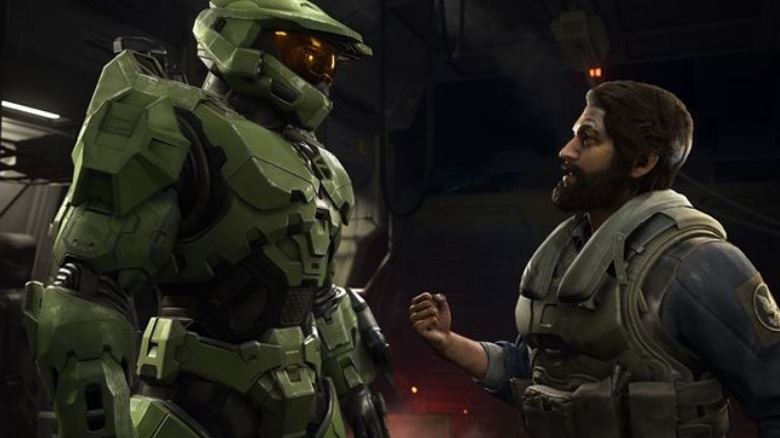 As shared by fans on ResetEra, data miners combing through the files in the "Halo Infinite" found what some believe to be a clear indication of a coming battle royale mode: a one-second audio clip of a familiar-sounding voice announcing the words "Battle Royale."
While the presence of that clip is a fairly solid piece of evidence that the game mode was at least on 343 Industries' radar at some time, fans quickly offered alternative scenarios for the existence of that recording. One ResetEra user theorized that the developers could have easily had Jeff Steitzer, the voice actor for the "Halo" multiplayer announcements since the beginning of the series, record the clip just in case such a mode was created.
While the potential battle royale reveal caught the attention of fans, it hasn't been 343 Industries' biggest concern regarding the files found by data miners. 343's head of creative, Joseph Staten, took to Twitter as data miners released their findings to warn future payers that campaign files featuring significant spoilers had been mined from the technical preview of "Halo Infinite." Staten asked players to avoid spreading them, as they could "ruin the campaign experience for everyone."