Why Halo Infinite Fans Are In For A Surprise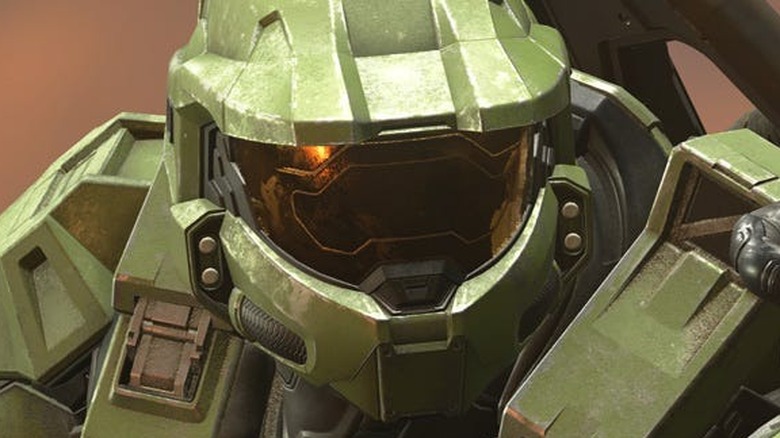 Tons of new information about "Halo Infinite" has leaked lately, including the renewed possibility of a battle royale mode coming to the game. The most recent leak comes from Tom Henderson on Twitter, a leaker with a strong track record related to "Battlefield 2042." In a tweet, Henderson wrote, "If you think 'Halo Infinite' cosmetics are going to be 'true to the franchise,' you're in for a surprise. It seems like they are going down a similar route to 'Apex Legends' to me, with a lot of wacky stuff. One skin appears to be a snowman to release around Christmas for example."
The snowman helmet can be seen in this image from the gaming leaks and rumors subreddit. It's unclear if Henderson has independently verified this leak, but the image shows off a ton of helmet models supposedly coming to "Halo Infinite," including a helmet with small horns and the snowman helmet. The replies to Henderson's tweets did a great job of pointing out that "Halo" games have always had plenty of wacky armors, including the skull face armor and the flaming recon helmet from "Halo 3." Regardless of how people feel about the concept of snowman armor, having silly armor cosmetics isn't exactly new territory for "Halo." In fact, 343 Industries has hinted at it before. 
343 Industries has alluded to wacky armor in the past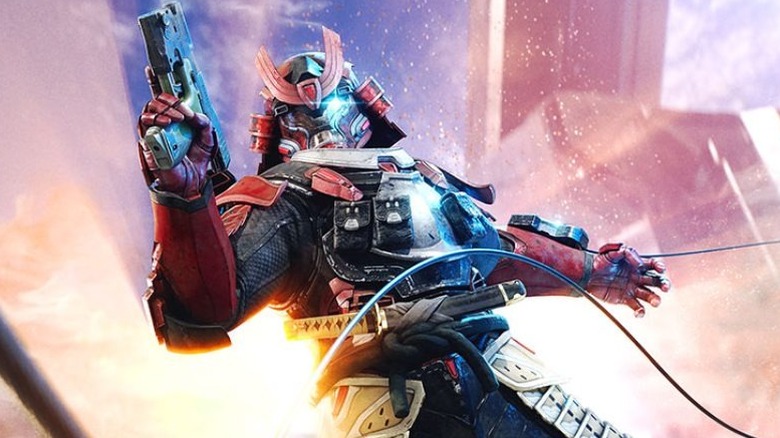 While the leak shared on Reddit and by Henderson might not be real, it seems to line up with what 343 Industries has said about armor in "Halo Infinite." In the Inside Infinite blog for June 2021, 343 Industries discussed the "Halo Infinite" armor that made everyone jealous at E3 2021 and how it works in the canon of the game. 
"The Battle Pass and other main vectors will supply canon customization. The Fracture and some events will at times lean into things further afield — like the Yoroi armor shown in the multiplayer trailer," Chris Blohm, the game's lead progression designer, said.
The takeaway here is that the majority of armor sets in "Halo Infinite" will be a part of the game's canon and be more "realistic," but the game will have some smaller events called Fractures that have non-canon armor. If the snowman armor is real, it could come as part of a Fracture event. 343 Industries discussed this briefly in a "Halo Infinite" livestream in late July, showing off the armor options for the non-canon samurai armor. Considering how many free-to-play shooters have silly cosmetics, this really shouldn't come as a surprise to anyone. "Halo Infinite" is set to release Holiday 2021 on Xbox One, Xbox Series X|S, and PC.