Call Of Duty Vanguard's Official Reveal Was Just Spoiled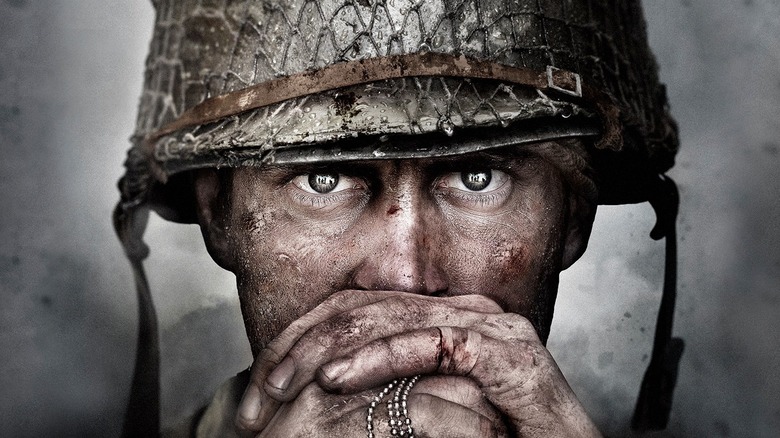 Fans eager to know about the 2021 installment in the "Call of Duty" franchise have a lot to celebrate. Dataminers have uncovered extensive details about the newest "Call of Duty" game, including an apparent confirmation of its rumored title: "Call of Duty Vanguard."
No one should feel surprised about the existence a new "Call of Duty" title, but fans could only speculate about the details of the game until the latest data leak. A number of "Call of Duty" dataminers, including @Earthbound_fan, have harvested information about the upcoming game from Season 5 updates to "Black Ops – Cold War" and have started posting promotional art, information about beta testing, and previews of characters online.
According to fan news account Charlie Intel, Activision attempted to run interference on the leak by copyright striking various leakers as they posted information retrieved from the season 5 update — which lends the leaks a bit more legitimacy. However, things uploaded to the internet rarely disappear, and gamers can find the leaked information fairly easily by searching on Reddit and Twitter. 
Many fans have speculated that the existence of detailed information regarding "Vanguard" in the Season 5 "Black Ops – Cold War" update could only mean that an official announcement for the game will occur soon. After all, there's no reason to prepare such detailed art and information and not share it with the world. Thankfully, dataminers gave fans a sneak peek at a variety of upcoming aspects of "Vanguard," so there's plenty to think about while waiting for more official information.
What fans can probably expect from Vanguard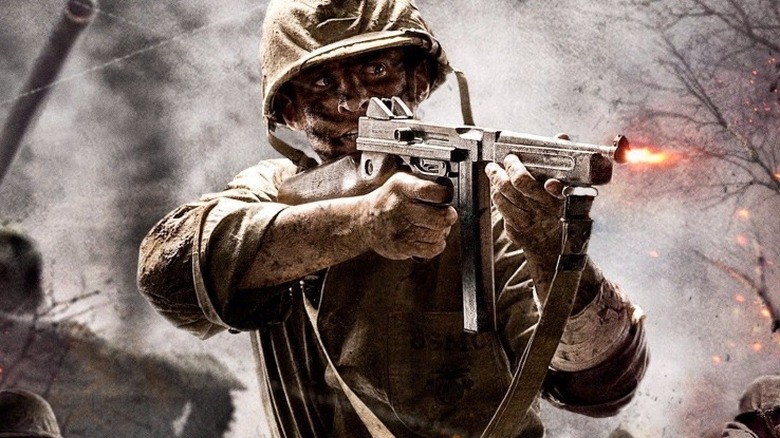 Solidas, a frequent poster of gaming news on Twitter, condensed some of the leaked information into one thread, listing out a few of the things "Call of Duty" fans can look forward to in "Vanguard." Solidas said that remastered maps from "Call of Duty: World at War" would make an appearance in "Vanguard." He also claimed that Treyarch, a gaming company that has worked on "Call of Duty" games in the past, would be assisting with the upcoming title by creating a zombie mode. Vanguard will also supposedly feature dynamic weather effects, 24 multiplayer maps, anti-cheat software, and — perhaps most exciting of all — a November 5 release date. Alpha testing will allegedly begin soon, as well.
DualShockers' Tom Henderson explained that "Vanguard" will "take place post World War 2 after the Nazis lose the War. The Gestapo are trying to reclaim Nazi rights in the game's story." Henderson also speculated that the main antagonist of the game would be Heinrich Müller, the chief of the Gestapo for much of WWII. Henderson previously reported on a surprising turn in the development of "Call of Duty" 2021, and it looks like he's now confirmed that most of his predictions were true. According to Henderson, alpha testing will likely take place in September, with beta testing close behind.
"Call of Duty" fans might want to look out for a more official announcement soon. For now, they can enjoy all of the leaked "Vanguard" art floating around the web.