Surprise, There Will Be Another Call Of Duty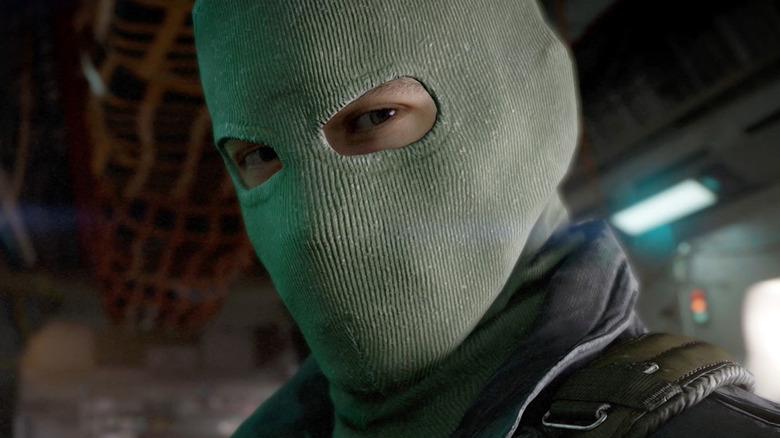 Well, what else did you expect? The franchise that has pumped out games year after year since the 2000s has plans for yet another installment of the massively popular first-person shooter that's due during the holiday season of 2021. The news was confirmed during a fourth-quarter earnings call from Activision Blizzard on Feb. 4.
Advertisement
Call of Duty was a major player in Activision's success throughout 2020, with the release of Call of Duty: Warzone in March and then with the release of Black Ops Cold War in November. Apparently, management doesn't want to lose that momentum, especially as stay-at-home orders are lifted with the rollout of a COVID-19 vaccine in 2021. 
"Activision enters the year with strong momentum for Call of Duty and has a fantastic pipeline of in-game content ahead across all platforms," Activision Blizzard Chief Financial Officer Dennis Durkin said during the call. "We will benefit from a full year of Warzone, driving upgrades to our premium content and incremental in-game player investment. And we have a substantial opportunity to continue migrating the community to Black Ops Cold War, as well as another strong premium release planned for Q4 in 2021."
Advertisement
There aren't any details on what this "strong premium release" slated for the end of the year looks like yet. However, Call of Duty 2021 is rumored to be in development by Activision's Sledgehammer Games, according to leaker Tom Henderson, aka TheLongSensation on YouTube. Sledgehammer Games is responsible for Call of Duty's Advanced Warfare and WWII titles and has assisted with developing additional titles. 
The confirmation of a new Call of Duty game doesn't leave a lot of room for fans to continue enjoying Back Ops Cold War, Eurogamer deputy editor Wesley Yin-Poole points out. "Given Activision's handling of the franchise up to this point, I fully expect Treyarch's Black Ops Cold War, which is a fun game in its own right and with plenty of players, to be left behind when COD 2021 ... comes out," he wrote in regard to the news. 
From a financial perspective, there aren't many reasons to sit on the franchise. Call of Duty was a massive success in 2020 and "has become the roadmap we are now applying in many of our other games," Activision Blizzard CEO and Director Bobby Kotick said during the call. "Within Call of Duty, we have meaningfully expanded social connections and improved engagement through free-to-play experiences on mobile phones, computers and game consoles," he added. "These initiatives expanded franchise reach, with over 250 million people playing Call of Duty last year, more than tripling the 70 million people who played Call of Duty in 2018."
Advertisement
"For the quarter, Activision revenue of $1.66 billion grew 16 percent, driven primarily by Call of Duty in-game revenues," Durkin said. In addition, the franchise has had more than 100 million players each month for five consecutive months, with 2020 revenue doubling year-over-year, according to Activision Blizzard Chief Operating Officer Daniel Alegre. "Full year Call of Duty premium unit sales grew over 40 percent year-over-year with a further strong shift to digital downloads," Activision Blizzard reported in its financial results.
Activision Blizzard estimates it has about 400 million monthly players across all of its games in 190 countries. The company plans to use the Call of Duty framework to reach one billion players across all of its franchises, including free-to-play access, availability on mobile phones, and more regularly occurring premium content, Kotick said.