How Long Does It Take To Beat Twelve Minutes?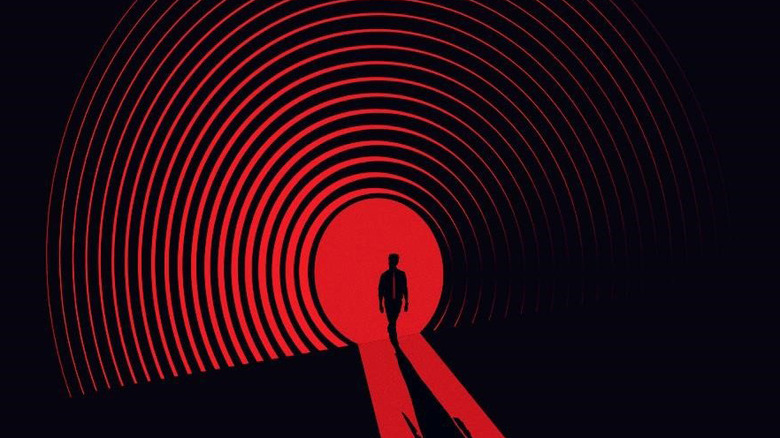 Despite the name, Annapurna Interactive's "Twelve Minutes" doesn't actually take 12 minutes to complete. The indie thriller gets its name from the 12-minute time loop that drives the narrative. What's supposed to be a romantic evening between a husband and wife turns into a heart-pumping puzzle when a cop disrupts their dinner. Things take a turn for the worse when the cop accuses the wife of a murder and kills the husband. Finding himself stuck in a time loop, the husband must figure out how to stop this horrible event from occurring and solve the mystery.
This "Groundhog Day"-like adventure game caught the attention of gamers with the award-winning studio Annapurna Interactive and highly-recognizable cast backing the game. Creative Director Luis Antonio, who developed the game himself, carries an impressive resume of his own as a former artist who worked at Rockstar Games and Ubisoft. 
However, gamers have only so much time with the never-ending lineup of releases. So how long can one expect to spend beating "Twelve Minutes?"
How long Twelve Minutes really takes
In an interview with The Gamer, Antonio said "Twelve Minutes" should last about eight hours for seasoned adventure-savvy gamers. Each full loop lasts 12 minutes, with the cop showing up "three minutes into the loop."
"First, you need to figure out how to overcome that before you can actually live the full loop," Antonio said of the cop obstacle. "But then it just repeats, the actual game lasts maybe eight hours if you're comfortable with adventure games."
TheGamer estimated that eight hours divided by 12 minutes equaled roughly 40 runs. However, as Antonio suggested, not every loop lasts the full 12 minutes, since some of them end in a bloody defeat.
In the trailer, the protagonist tells his wife that if he gets "beat up," then the loop automatically restarts. Some scenes in the trailer depicted more violent endings that looked less than ideal. In other words, the number required to finish the game could be as little as 40 runs, but it's likely more when you add in the shorter runs that end in death. Either way, it sounds like experienced gamers should be able to knock this one out in about 8 hours.
The cast of "Twelve Minutes" features James McAvoy, Daisy Ridley, and Willem Dafoe. "Twelve Minutes" releases on the PC, Xbox One, and Xbox Series X|S on August 19.