What The Critics Are Saying About 12 Minutes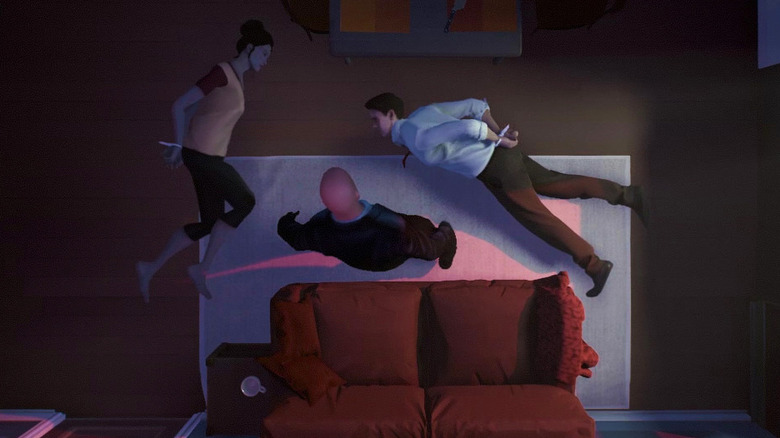 The next narrative-driven game to be released by Annapurna Interactive, "Twelve Minutes," releases on Xbox One, Xbox Series X|S, and PC on August 19. Ahead of its release, critical reviews have begun to come out for the small-scale game, which focuses on a bizarre 12-minute time loop. When the game begins, a man is in his apartment with his wife when a stranger claiming to be a police officer arrives and accuses her of murder. Eventually the stranger kills the man and the loop restarts. In each loop, players must solve mysteries and try to find a way to save the wife and end the loop.
"Twelve Minutes" also features the all-star cast of James McAvoy, Daisy Ridley, and William Dafoe as the three main characters in the game. McAvoy plays the main character, Ridley plays the wife, and Dafoe plays the police officer. While "Twelve Minutes" sounds like an interesting puzzle game that should take you a handful of hours to beat, was that enough to impress the critics?
The critics are split on Twelve Minutes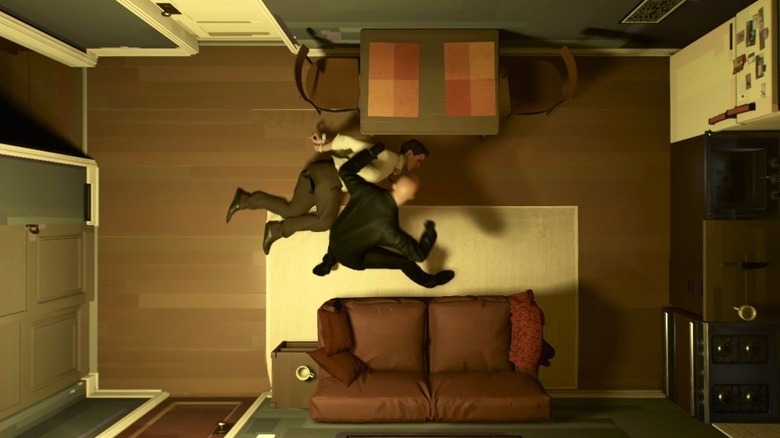 "Twelve Minutes" has garnered both very high praise and some middling scores from different outlets, making the game seem like it might be hit or miss depending on personal taste. On the high end, GameSpot awarded "Twelve Minutes" a 9/10, with critic Andrew King praising the game's insular but detailed setting and the stellar voice cast. Also on the positive side of things, IGN scored "Twelve Minutes" an 8/10, with critic Ryan McCaffrey praising the game's take on point-and-click adventures and its engrossing storytelling. However, McCaffrey did think the apartment setting and character designs were a bit rudimentary to be staring at for a 6-to-8 hour game.
Meanwhile, "Twelve Minutes" also scored a 53/100 from PCGamer. In that review, critic Wes Fenlon found the game's puzzles and solutions to be obtuse and frustrating. Fenlon felt the game consisted of constant repeated actions without any meaningful progress. Windows Central awarded the game a more middling 3.5/5, with critic Carli Velocci feeling bogged down by the game's puzzles. Velocci also wrote that the time loop mechanic was a bit too repetitive in nature, making for a tedious and boring experience.
While it seems "Twelve Minutes" has lived up to its bizarre premise, critics are split on whether or not it's an enjoyable ride.