This Classic FPS Just Got A Surprise Revival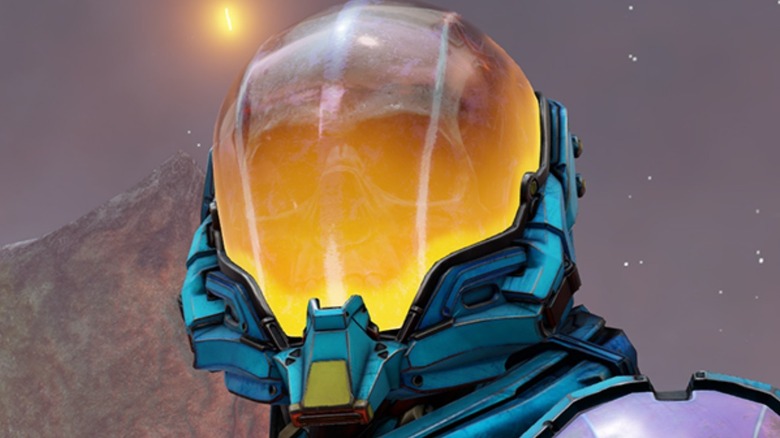 Quakecon has long been a celebration of both the first-person shooter genre and Id Software's incredible contributions to the genre and gaming as a whole, but virtual Quakecon 2021 kicked off with an exciting announcement for the title that gave the event its name. "Quake," the 1996 follow-up to "Doom" that helped redefine shooters and pioneer deathmatch style online play, has been fully remastered.
The new edition of the game, which will be available immediately, was announced as one of the weekend's first reveals on the Bethesda Twitch stream broadcasting Quakecon. The remaster features enhanced graphics and hugely improved compatibility, making the game available on PC, PlayStation 4, Xbox One, and the Nintendo Switch, with PlayStation 5 and Series X|S support coming later.
The remaster arrives as the game celebrates its 25th birthday and includes all three official expansions and the new "Dimension of the Machine" mission pack. The reveal trailer also stated that the game would allow players to download new mods and missions. Here is everything else Bethesda shared about the surprise revival of the classic FPS "Quake."
The Quake Remaster aims to bring the shooter to a new generation of gamers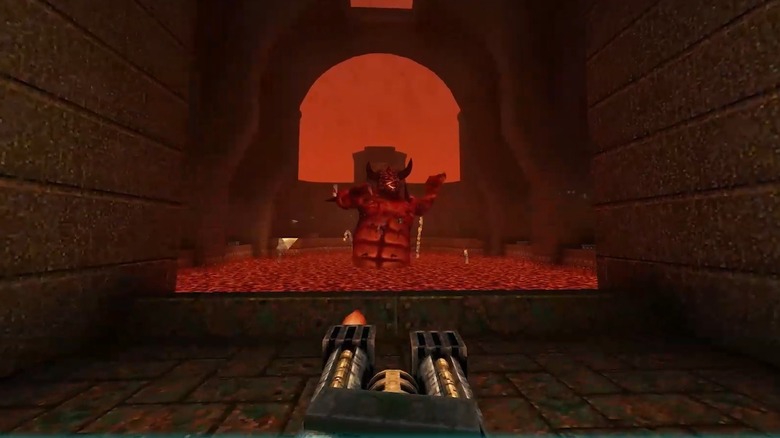 When Bethesda, the parent company of Id Software whose purchase by Microsoft turned gaming on its head, revealed the new remaster of "Quake" on Twitch, it noted that it would include more ways to experience its world than ever before. In addition to launching on most major systems, the trailer indicated that the game would allow four players to complete the game in co-op, both online and locally with split-screen. In addition, the title offers crossplay across its various supported platforms.
Shortly after the trailer debuted, Id Software studio director Marty Stratton, who took over after Tim Willits left the company, walked gamers through what they could expect from the "Quake" remaster. Stratton explained the goal was to "bring it back for the 25th anniversary, bring it to a whole new audience of players, or to players who have been with us for the last 25 years." He also drew a line between "Quake" and the current generation of retro shooters. "If you've kind of gotten into the recent scene around this style of game, there's almost been a resurgence of this style of game within the indie scene," noted Stratton. "They all really go back to 'Quake.'"
Specifics on new features were also offered on the game's recently updated Steam listing, which also promises that anyone who already owns "Quake" will receive the enhanced edition at no extra charge.