This Legend Of Zelda Game Just Sold For A Record Price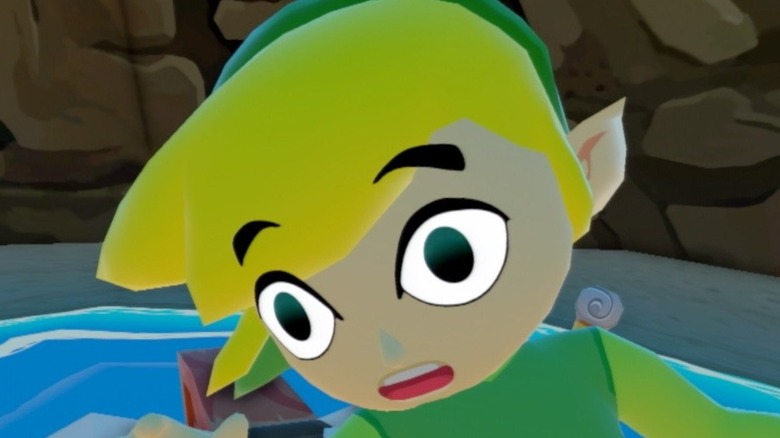 A copy of "The Legend of Zelda," sold through Goodwill, just set a record for the nonprofit organization. As reported by TMZ, Goodwill received the factory-sealed copy of the original NES game "The Legend of Zelda" as a donation. Goodwill posted the game on its website for auction, and it sold for $411,278. This was apparently the most expensive single item ever sold through Goodwill's website since it was created back in 1999. The company said it will be using the money from the sale to help open a career center in Stamford, Connecticut, which will help people in the community find jobs.
Rare copies of video games and related merchandise sold for astronomical prices in 2021. In the first half of the year, the world record for most expensive video game ever sold was broken multiple times. In April, a copy of "Super Mario Bros." sold for $660,000, taking the record. Then in July, a copy of "The Legend of Zelda" sold for $870,000, and after that "Super Mario 64" sold for a whopping $1.5 million. Even related items, like Pokemon cards, have sold for high prices. The question is, why did Goodwill's copy fail to earn as much as its record-breaking counterparts?
The quality of sealed video games
Goodwill's copy of "The Legend of Zelda" for NES sold for half the amount as the game that sold at auction in July. There are multiple reasons for this price difference, but the most obvious one is the condition of the games. Both were sealed copies, but based on images of the Goodwill copy, it did not receive a rating from Wata. As the authority on game grading, an official score from Wata can raise the selling price for many collectible items. The record-setting version of "Zelda" was officially rated at a 9.0. 
The other reason that the record-breaking copy of "The Legend of Zelda" sold at more than double the price is that it was rarer, from an early production run of the game. Because few copies of the early production run exist, the game can earn a higher rating based on scarcity alone. Combine that with the quality of the game and its sealed status and it makes for a rare copy. That said, it's entirely possible that the copy of "The Legend of Zelda" sold by Goodwill could have been worth more. Without an official Wata rating, it's hard to be sure.