We Finally Know What Happened To The PlayStation VR Studio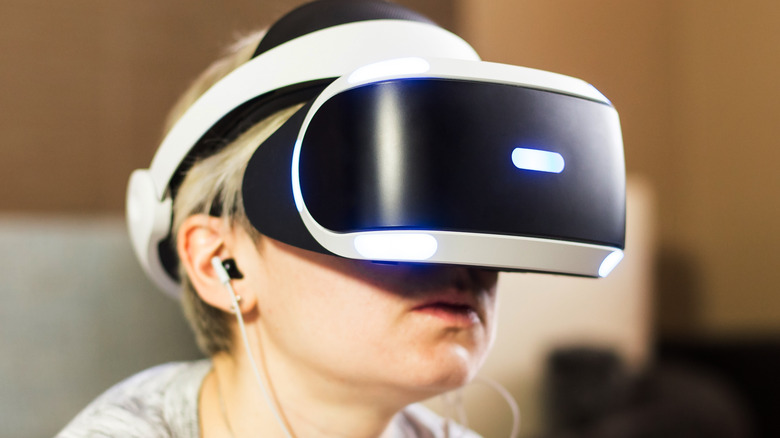 Iren Key/Shutterstock
Sony's strong PlayStation VR headset sales gave the company an early advantage in a mid-2010 rush to make virtual reality accessible from home gaming setups. To maximize the potential of that new product, Sony founded a new studio, Sony Manchester, to develop VR titles, but that company mysteriously shuttered in 2020 without ever producing a game.
When Sony Manchester closed, GamesIndustry.biz reported that Sony decided to end operations "as part of our efforts to improve efficiency and operational effectiveness." That article noted that the team had been organized in 2015, a year before the PlayStation VR hit the market, per PlayStation Blog. However, despite the studio's head start on developing VR titles, and its five years in existence, it never released any playable content, even as Sony announced ambitious new patents for the future of its VR products. In fact, GameIndustry.biz noted that at the time of its closure, the developer was still working on an "unannounced VR project" for the PlayStation.
Individuals from within the dismantled studio have started to come forward with information on what Sony Manchester was working on and why the project never helped transform the PlayStation into the definitive home for VR experiences. Here is what really happened to the PlayStation VR studio.
Micromanagement and poor communication may have doomed Sony Manchester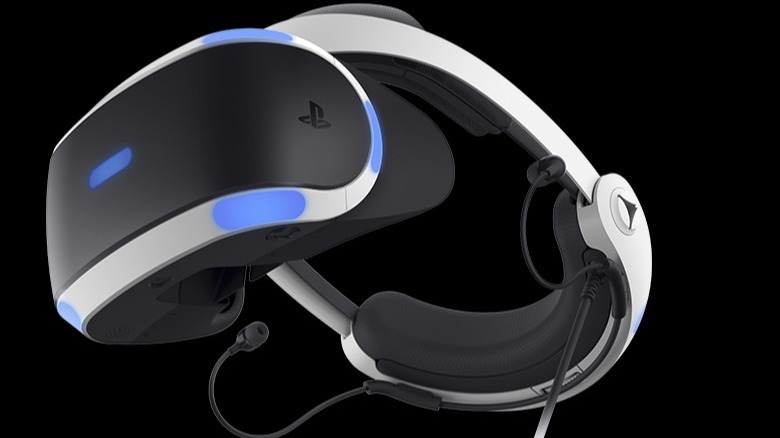 Sony Interactive Entertainment
According to Polygon, sources from Sony Manchester claimed that the project the studio spent five years developing was going to be called "CSAR: Combat, Search, and Rescue." The game would have used VR technology to allow players to pilot a helicopter while tracking down friendlies to rescue and eliminating enemies that posed a threat.
However, Polygon reported that multiple employees described Sony Manchester as a difficult work environment where fundamental aspects like art style and gameplay were never fully pinned down. A major obstacle to resolving these issues, according to Polygon's sources, were two of the project's managers, Sony research director Mark Green and Sony Worldwide Studios vice president Eric Matthews.
The pair of executives allegedly tried to micromanage the development process — a difficult endeavor since Sony Manchester was based in, as you might guess, Manchester, and Matthews and Green lived hundreds of miles away in London. "Communication was an issue," Polygon's source claimed, "New enemy types would take months — and we're talking blocky tanks."
To try and streamline the game's troubled creation, the design team moved to London in 2018, but it proved an ineffective fix. Sony Manchester closed without much to show for itself in 2020. Thankfully, Polygon noted that many employees were able to move to regional studios affiliated with Sony, such as Lucid Games and Firesprite.