We Finally Know Why Halo Infinite Doesn't Have A Release Date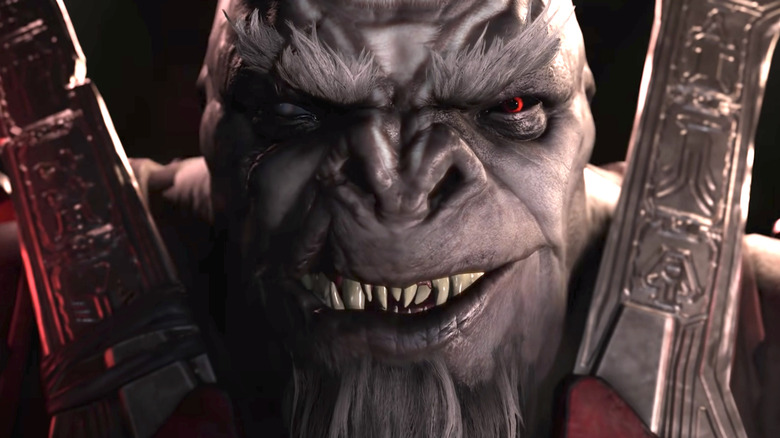 "Halo" fans just might be the most patient gamers out there. Following the E3 2020 gameplay reveal of "Halo Infinite," which came five years after the last mainline entry in the popular sci-fi shooter, a decent chunk of the fanbase was disappointed by what they considered a visual downgrade from previous titles. Thus, the title was delayed from its initial holiday 2020 release window. Instead, in a tweet posted to the official "Halo" Twitter account, Studio Head Chris Lee announced that the title's release would be shifted to 2021.
Advertisement
The hits just kept on coming for "Halo Infinite," and after a multiplayer gameplay reveal trailer shown during this year's E3 promised a Holiday 2021 release window, some fans might be losing their patience. Thanks to a June 23 Dropped Frames interview with Xbox head honcho Phil Spencer, gamers might finally know why Xbox still hasn't announced a definitive release date for "Halo Infinite."
Basically, Spencer told the podcast's hosts that Xbox was holding off on announcing a release date for "Infinite" until other AAA games announced theirs first, which would help Xbox to avoid an overlap. He elaborated, claiming that "this isn't a months thing, this is just down to a few weeks." He added, "instead of picking this date and having to move it by a week, which at this point would feel like a fail, we don't want to do that, let's wait until we're really solid on what the date is."
Advertisement
What games could get in the way of Halo Infinite's release?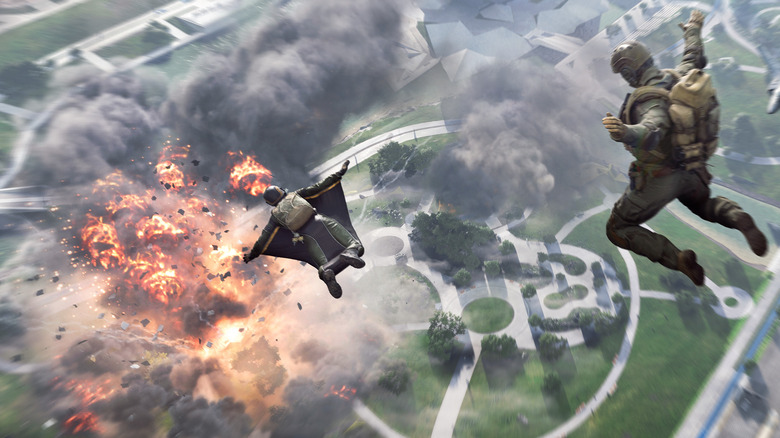 Interestingly, Spencer's desire to wait for the opportune time to release "Infinite" stands in clear contrast to the announcement of another AAA game, Bethesda's "Starfield," which got its date 17 months before its planned release (via VGC).
Advertisement
The holiday season is a huge release window for video games, with some of the biggest and most hyped titles dropping before the new year. With the release of the Xbox Series X|S and PlayStation 5, a new generation of games are poised to be wrapped in ribbons and stuffed into stockings — and many of them could potentially clash with the release of "Halo Infinite."
The most obvious of these titles is the as-yet unannounced 2021 "Call of Duty" entry. While it has yet to receive a full reveal — heck, even its rumored title of "Vanguard" is basically speculation at this point — a fourth-quarter earnings call with Activision Blizzard heavily suggests that it will be released at some point in the 2021 holiday season.
Advertisement
Another beloved first-person shooter originally expected to drop this holiday season is the next entry in the "Battlefield" series. That game arrives October 22, 2021 — and, boy, are fans excited. A June 13 gameplay reveal showcased some of the title's bombastic action set pieces and massive battlegrounds allowing for 128-player matches on PC and next-gen consoles.
With that kind of stiff competition, "Halo Infinite" definitely has its work cut out for it. It makes sense that Xbox doesn't want to lock in a release date just yet.