We Finally Know When xCloud Is Coming To Consoles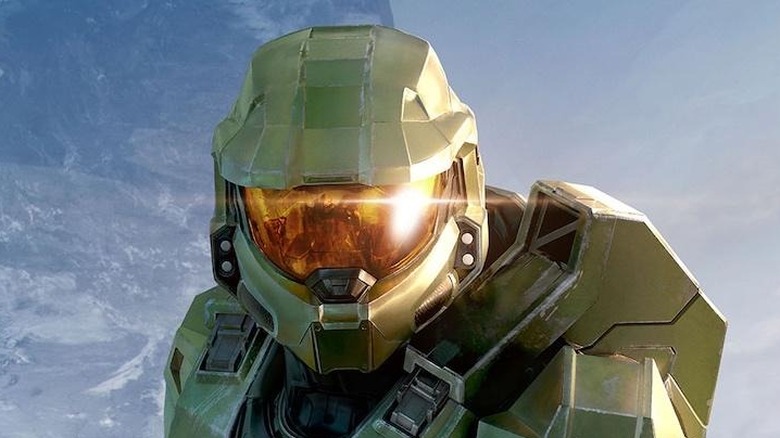 Xbox Cloud Gaming, also known as xCloud, finally has a release window on consoles. In its latest showcase, Microsoft announced that the long-awaited cloud gaming service will come to Xbox One and Xbox Series S|X this holiday season. Microsoft hasn't specified an exact release date yet, but holiday 2021 implies a launch window between November and December at the end of the year.
Xbox Game Pass Ultimate subscribers have access to the upcoming service. These Game Pass members have access to tons of titles already, but downloading them can be a tedious task. So, if you only want to try the game, you can test it with xCloud before even deciding to download it. This means less storage and less pressure, no matter which platform. xCloud's initial integration includes over 100 Xbox Game Pass titles to try before downloading, according to The Verge.
xCloud comes with multiple perks, including the ability to stream and play with friends without downloading. The xCloud trailer explains that all players have to do is send an invite to the xCloud friend asking them to play rather than waiting for an install to complete. Xbox owners can also stream the games immediately, which could be helpful for content creators who don't want to download every hot new release. Streamable xCloud games appear with a cloud icon on the Xbox dashboard in Xbox One and Xbox Series X|S consoles.
Other xCloud-centric details to know
According to the xCloud trailer, Xbox owners can click play on any Xbox Game Pass game in store to try it then and there. xCloud releasing on Xbox One also means that Xbox Series X|S exclusive games like "Microsoft Flight Simulator" will be coming to the older console via xCloud. However, Microsoft hasn't said a date for when these titles will be available on Xbox One.
Microsoft seems to be pushing its "try before you buy" initiative on as many platforms as possible, including those it's never tried before like iOS. For context, the company already released Xbox Cloud Gaming on PC, mobile devices, and tablets via web browser back in June. As we're seeing, the transformation of the Xbox includes the incorporation of cloud gaming into as many relevant platforms as possible.
With new platforms come new problems, but as The Verge claims, tests for the new xCloud integration begin this fall. Xbox Insiders, Microsoft's community of Xbox testers, will report feedback before the official release. However, the company hasn't revealed testing details just yet.