California Accuses Activision Blizzard Of Interfering With The Investigation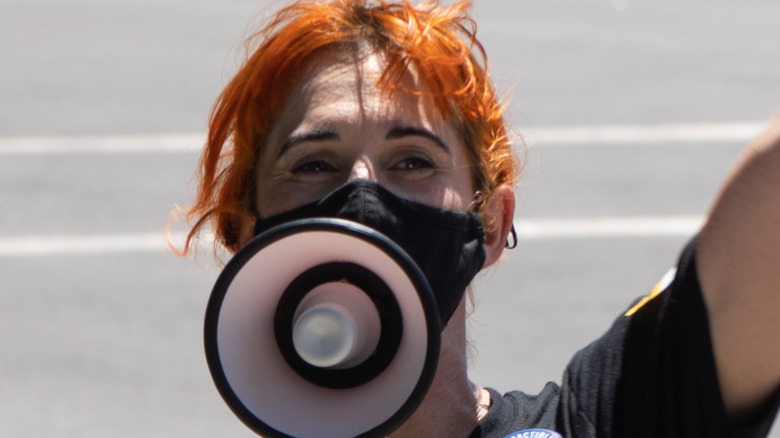 Bloomberg/Getty Images
Activision Blizzard's legal battle continues to become more complicated. After protests from employees and a surprising decision about who will lead the company moving forward, Activision Blizzard seemed to be moving on from the lawsuits that continued to pile up against it. Yet even amidst a whirlwind of legal activity, there's still room for Activision Blizzard to show its shady side. According to a new report, the Department of Fair Employment & Housing (DFEH) of the state of California has now accused Activision Blizzard of interfering with its investigation in an attempt to misrepresent itself in the case.
According to a report from Axios, the DFEH altered its lawsuit to address a few emerging concerns. The state alleges that Activision Blizzard claimed temporary workers as full-time employees in order to create the appearance that more full-time women worked at the company. The move may seem strange to gamers, but word choice is very important in legal proceedings. The state originally began litigation on behalf of the women working at Activision Blizzard, but it has now expanded the case to also include temporary workers and freelancers. In other words, the case now concerns all employees at Activision Blizzard, no matter their status as full-time, part-time, or freelance.
Unfortunately, the state also alleged that Activision Blizzard had actively attempted to tamper with the investigation, which led the DFEH to alter its original case slightly.
Destroyed evidence and the human toll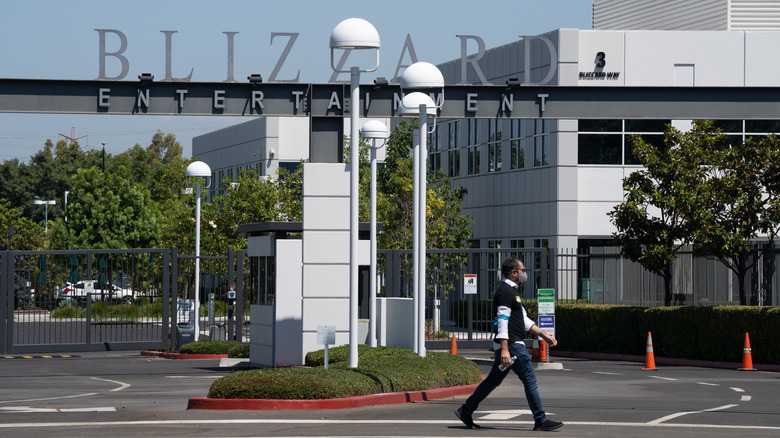 Bloomberg/Getty Images
Axios examined the amended case, which the state filed on August 23, and stated that the DFEH chose to amend its complaint because of direct interference from Activision Blizzard.
According to the DFEH, the gaming company attempted to halt investigations by having employees sign NDAs before meeting with DFEH officials. Activision Blizzard also allegedly required employees to talk to company officials before speaking with DFEH representatives. The DFEH also alleges that Activision Blizzard shredded important documents related to the case in an attempt to obscure evidence, which is a violation of the terms of the case.
With all the legal discussion, it's sometimes easy to forget the very real people working at Activision Blizzard throughout the legal battle. Jessica Gonzalez, who works at Activision Blizzard, tweeted, "HR destroyed the documents related to the lawsuit...which means the fine for doing so was less than the penalty for what it was. Shame on HR. Time to unionize." Gonzalez also explained that working at Activision Blizzard feels "gross" now, considering the ongoing legal battle.
Others also chimed in with feedback and support for workers, with one commenter noting that destroying evidence is often "horrendously incriminating." It's possible that Activision Blizzard's actions will result in harsher legal repercussions, but nothing is guaranteed as the case continues to develop.