Activision Blizzard Makes A Surprising Decision About Leadership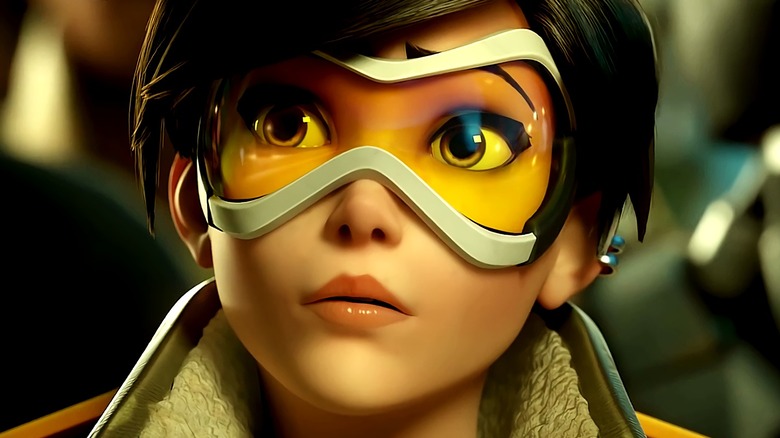 Activision Blizzard is facing serious allegations in a lawsuit highlighting the company's toxic work environment and history of alleged sexual harassment. For the most part, things at Blizzard ground to a halt after news of the lawsuit broke. "World of Warcraft" essentially stopped development and gamers began protesting Blizzard with their time and money. After having time to organize, a staggering number of Activision Blizzard employees protested the company's behavior with an open letter and an eventual walkout (via Kotaku). Even Blizzard's co-founder, Mike Morhaime, said he felt that he'd failed his former company and its employees. Lightly put, things are not going well for Activision Blizzard — but an August 3 announcement signaled that changes might be coming to the company.
Blizzard Entertainment explained that company president J. Allen Brack would be stepping down in an official announcement on its website. In his place, two Blizzard senior staff members will become "co-leaders." Jen Oneal, Blizzard's executive vice president of development, and Mike Ybarra, the vice president and general manager of platform and technology, will now inhabit the top leadership role together.
The announcement praised Ybarra and Oneal for their accomplishments throughout their careers, describing them as qualified and experienced leaders to usher Blizzard Entertainment into a new era. The statement also emphasized that Oneal and Ybarra are both dedicated "to [ensuring] Blizzard is the safest, most welcoming workplace possible for women, and people of any gender, ethnicity, sexual orientation, or background; to upholding and reinforcing our values; and to rebuilding your trust."
More to come...
Pursuing other opportunities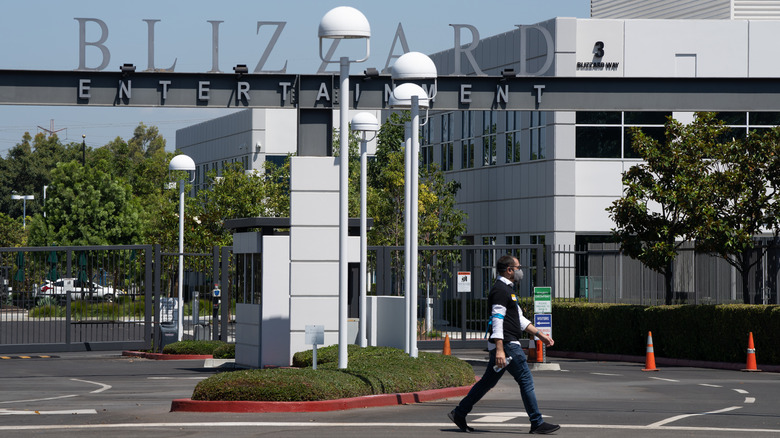 Bloomberg/Getty Images
The initial statement from Blizzard did not detail Brack's plans after his departure. However, a separate announcement sent to Activision Blizzard's investors and employees shed slightly more light on the subject. The update claimed that "With Jen and Mike assuming their new roles, J. Allen Brack is leaving the company to pursue new opportunities." This second statement suggests that Brack will be entering into another job soon, presumably in the video game industry.
It remains to be seen how deeply this change will impact Activision Blizzard going forward. Games journalist Jason Schreier tweeted his take on the change in leadership, pointing out, "Until 2018, Mike Morhaime was CEO. When Brack took over, he was president. Now, Oneal and Ybarra are described as 'co-leaders.'"
Schreier explained that titles carry weight in the gaming industry and that a series of devalued titles would seem to indicate that Bobby Kotick, the CEO of Activision Blizzard, is the one actually calling the shots. In other words, Activision Blizzard may soon see Activision playing a much larger role in running the company. Fans seem to agree with the idea that Activision will be playing a larger role in the company's future.
Regardless of where Brack goes after his departure from Blizzard or what happens next for the company, the changes in leadership may still seem like a promising move to many gamers. Fans and industry professionals alike can only wait to see what happens next as the lawsuit proceeds against Activision Blizzard.