Netflix Gaming Doesn't Work The Way We All Expected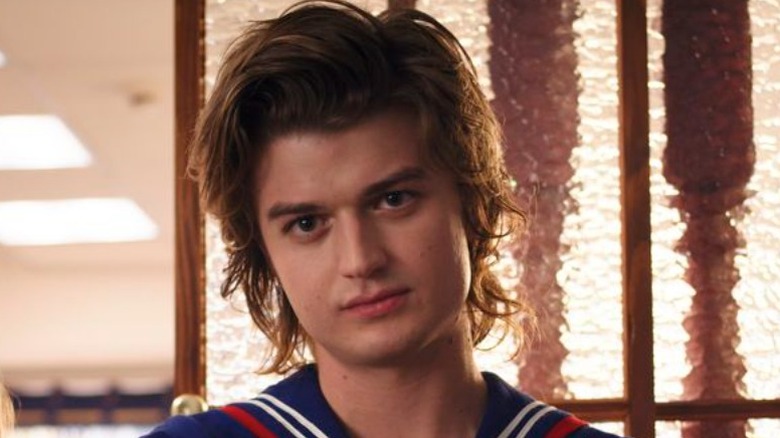 Netflix
Netflix Gaming is happening whether you like it or not, but due to some surprising details that surfaced recently, you might have to reevaluate your stance on the newest venture for the global streaming company.
On August 26, Netflix Gaming launched a limited two-game Android playtest exclusively in Poland and updated fans about it through the Netflix Geeked Twitter account in a two-tweet thread. Polish gamers got the chance to try mobile games inspired by one of Netflix's most popular shows: "Stranger Things." Netflix made it clear to fans on Twitter that these are "very, very early days and we've got a lot of work to do in the months ahead, but this is the first step."
As promising as mobile adventure titles "Stranger Things: 1984" and "Stranger Things 3" may be, it's surprising to many fans to learn that the games aren't streamable. In Netflix Gaming's current state, gamers must download the titles from the Google Play Store, and actual gameplay takes place in the Netflix app. Does it make sense? Not entirely. Could it change? There's no way to know for sure, but given how much development is still to come, it's certainly a possibility.
Netflix Gaming's surprising features
Even though it's a bit unusual to imagine anything from Netflix not involving streaming, there are some additional pieces of news that are likely to please Netflix Gaming hopefuls. One thing fans already know is that Netflix Gaming will surprisingly cost nothing, at least for existing Netflix members.
The subscription model plan was reiterated by Netflix Geeked, as players were assured "games [are] included with your Netflix membership," along with the fact that fans can count on "no ads" and "no in-app purchases." The thread ended with a promise for more news to come.
So far, Netflix Gaming has been full of twists and turns, and it seems more are on the way. The streaming stalwart has seen success with shows based on video games with both "Castlevania" and "The Witcher." Whether or not the inverse is true will be exciting to discover, even if it means making room for new downloads and juggling multiple apps. Though these are the early chapters of the unfolding Netflix story, it's clear that gaming content is here to stay.