The Bizarre Way This GTA 6 Fan Demanded Answers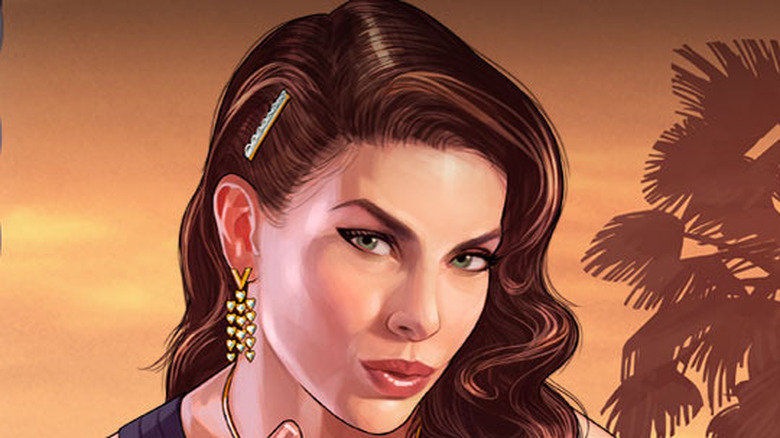 "Grand Theft Auto" fans are typically pretty passionate (to say the least), but one superfan recently went about demanding info on "GTA 6" in the strangest way. On the German live game show "Schlag den Star," a fan by the name of "Taser" stormed the stage asking for an update about "Grand Theft Auto 6." The incident was clipped out and posted on YouTube by Games4Nerds, who provided context in the description and English subtitles.
In the clip, German comedian and host Elton is talking to TV personality Evelyn Burdecki when suddenly a fan from the audience rushes the stage. He introduces himself as Taser and demands to know where "Grand Theft Auto 6" is. Taser says he has been waiting for eight years for the release of "Grand Theft Auto 6" and wants answers. Both Elton and Burdecki are visibly confused as to why Taser chose this platform to ask about the game.
Elton tells Taser that he does not have any information about "Grand Theft Auto 6." Taser then begins trying to get Elton to look into the camera and ask where "Grand Theft Auto 6" is, which seems to imply that the plan was to get a famous person to put pressure on Rockstar Games. Elton refuses, even joking that he doesn't need the game yet since he hasn't even finished "Grand Theft Auto 5" himself. Taser was eventually escorted away by security and will probably be asking where "Grand Theft Auto 6" is for a few more years. Even so, the clip of his sudden appearance on television has gained momentum in a short amount of time.
Grand Theft Auto 6 is probably very far away