New Rules Would Make Pokemon An 18 And Over Game
Nintendo is often renowned for the kid-friendly quality that applies to many of its franchises, including "Super Mario Bros.," "The Legend of Zelda," and "Pokemon." However, while the "Pokemon" series is often thought of in a fairly innocent light, it seems that older "Pokemon" titles would be determined to have 18 and over ratings in Europe if they were released today, due to newly-implemented content criteria.
As reported by Andrew Robertson at AskAboutGames, Europe's VSC Game Rating Board has recently adjusted its video game rating system with regard to gambling. Specifically, the board changed the PEGI rating system so that games that "contain elements that encourage or teach gambling" will be given an 18 and over rating — no exceptions.
A statement from the VSC Game Rating Board elaborated on these changes. "In 2020, the PEGI criteria were changed so that, in future, any games featuring moving images that 'teach and/or glamorise the use of games of chance that are played/carried out as a traditional means of gambling,' will be rated PEGI 18," the official stated. "This refers to types of betting or gambling for money that is normally played or carried out in casinos, gambling halls, or racetracks." 
Here's how this new rule could theoretically impact the beloved "Pokemon" games.
How Pokemon could become a restricted title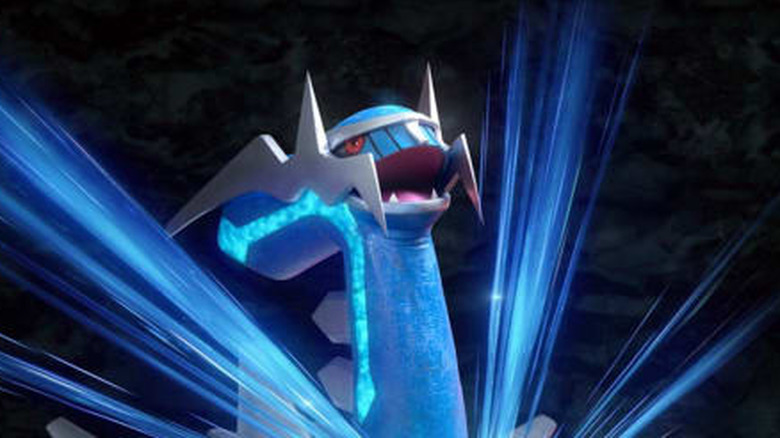 By these updated standards, older "Pokemon" titles from "Pokemon Red" and "Pokemon Blue" to "Pokemon Diamond" and "Pokemon Pearl" would have to be slapped with mature PEGI ratings, due to these installments' Game Corner features. In essence, Game Corners were areas in which players could gamble and use slot machines for the purpose of obtaining rare Pokemon and other content. As noted by Game Rant, Nintendo eventually stopped including the Game Corners in order to keep "Pokemon" ratings lower.
Of course, older "Pokemon" titles won't necessarily be re-rated to fit these guidelines. However, according to Serebii.net's Joe Merrick, if these older games were to be re-released with the Game Corner feature, they would be given an 18 and over PEGI rating.
Luckily for fans, the upcoming remakes of the beloved "Pokemon Diamond" and "Pokemon Pearl" will not include Game Corner sequences. For the ratings-conscious, this means that the remakes will be able to sidestep the mature PEGI ratings.
Even as rules get stricter, however, the "Pokemon" series is healthily chugging along. For instance, there are plans to develop a live-action "Pokemon" Netflix series in the style of "Pokemon Detective Pikachu." Meanwhile, some huge new games are coming out soon. The aforementioned "Pokemon Brilliant Diamond" and "Pokemon Shining Pearl" are both set to release November 19, 2021, while the "Breath of the Wild"-style "Pokemon Legend: Arceus" launches January 28, 2022.