We Finally Know When These Huge Pokemon Games Are Coming Out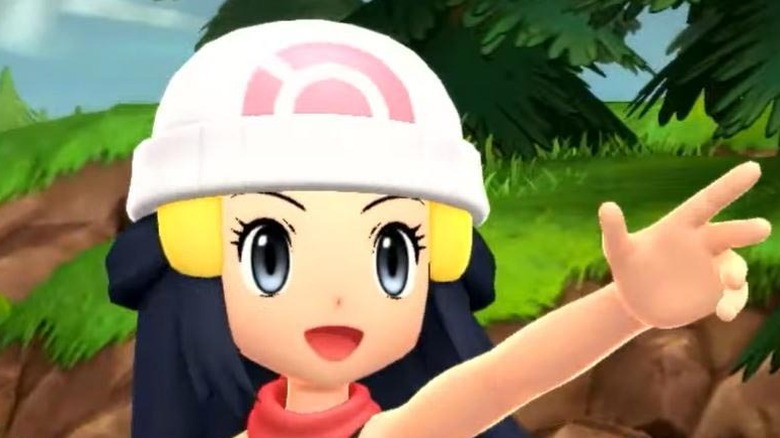 The Pokemon Company has been hard at work this year as it celebrates the series' 25th anniversary all year round. Between fashion collaborations and the comeback of Happy Meal trading card sets at McDonald's, there's been a little something for everyone "Pokemon" fan. The company also dropped a surprise announcement a few months ago, letting fans know that three new "Pokemon" games were coming at some point in the future. Now, fans finally have official release dates for all three of those games.
The first two games, "Pokemon Brilliant Diamond" and "Pokemon Shining Pearl," are coming out on November 19 this year, according to an international press release from The Pokemon Company. Additionally, the press release mentioned that these "faithful remakes" of the franchise's beloved fourth generation games are "both nostalgic and fresh" with "game functions [that] have been colorfully revitalized." It all sounds (and looks) promising.
The Pokemon Company also revealed even more information revealed concerning "Pokemon Legends: Arceus," which will be releasing on January 28, 2022.
Pokemon Legends: Arceus kicks off 2022 with a bang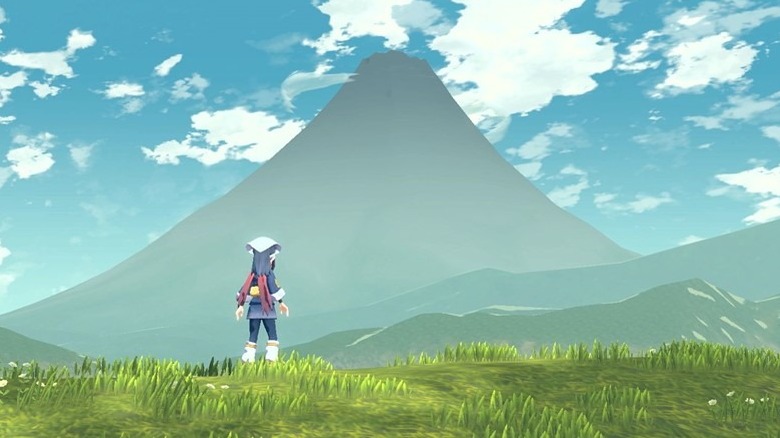 While gameplay footage of "Pokemon Legends: Arceus" has already revealed that the open-world "Pokemon" game will be very different from past games, the press release highlighted the differences again. Along with a release date, The Pokemon Company teased that "the 'Pokemon' series takes a bold new direction, fusing action with RPG elements" in the upcoming game.
The press release also revealed a good deal more about the game's setting. While fans already knew that the game took place in the Sinnoh region, a new screenshot from the game showed off an important place in "Pokemon" lore: Mount Coronet. As pointed out by Pokemon Blog, Arceus actually created the Sinnoh region at Mount Coronet. This seems to suggest that players will get to see plenty of the powerful Pokemon's creation abilities in full force. Now that the game's release date has been revealed, it's time to think about which starter you'll be taking with you on your journey.
The Pokemon Company also revealed that "Pokemon HOME" will be getting some changes, as well. A new Catch Calendar will be added, which will record the dates on which players catch their Pokemon. Players will also be able to get different views of their Pokemon now. While it's not quite as thrilling as the information released about the upcoming "Pokemon" games, it's definitely a nice update for those who still utilize "Pokemon HOME."