Is Stardew Valley Cross-Platform?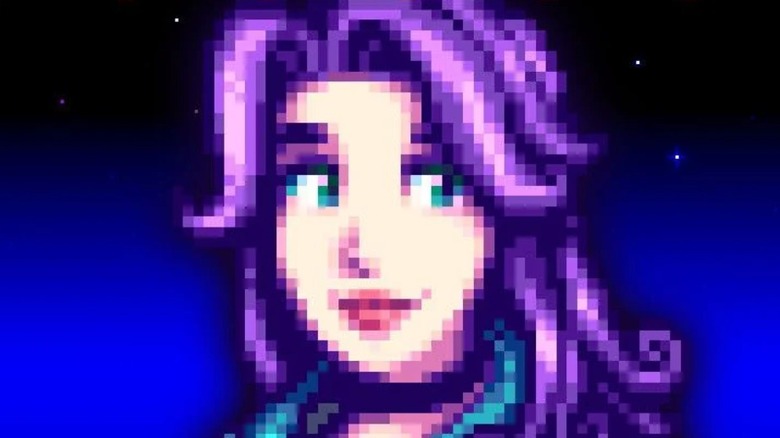 There's a lot to love about "Stardew Valley." It's an impressive underdog game made by only one person that went on to shine as bright as its name would suggest, selling millions of copies and earning tens of millions of dollars. At under $20, it's a bargain, especially considering it offers most players at least 50 hours of playtime, if not much more.
Gamers clearly can't get enough of "Stardew Valley," which made the December 2020 update known as patch 1.5 especially exciting. For longtime fans who had already farmed, fished, and explored to their heart's content, this biggest update in the game's history unlocked a whole new world of possibilities. "Stardew Valley" players got a whole new beach-themed farm, an adventure-packed Ginger Island with tons of additional plotlines to discover, character customization choices, and, perhaps most notably, split-screen co-op for up to four players.
Whether you're interested in buying the game for the first time or jumping back into it after a hiatus, knowing whether or not you'll be able to play with your friends is a hugely important factor to consider. Though multiplayer possibilities are something to get excited about, first, you'll want to learn the deal on cross-platform capabilities. Or, as the case may be, lack thereof.
Is Stardew Valley cross-platform?
Don't thank your lucky stars just yet. As it turns out, "Stardew Valley" is not cross-platform. Though the game is available on PC, mobile, Nintendo Switch, PS4, and Xbox One, players can only play in multiplayer mode with friends who have the same console.
Not only is "Stardew Valley" crossplay nonexistent — it's expected to stay that way. As sole developer ConcernedApe shared with fans on Twitter in Sept. 2018, "Unfortunately, there will not be crossplay. Apparently, the technical barriers are very high. It's still something I really want to add and I promise to look into it more closely." They say never say never, and though there is still a sliver of possibility that "Stardew Valley" could work cross-platform, it seems unlikely, at least anytime soon.
Although the game's multiplayer capabilities leave something to be desired, "Stardew Valley" is consistently improving and opening up new options for players. In addition to the well-received December 2020 update, fans are currently getting hyped about the entry of "Stardew Valley" into the esports arena with the inaugural September 4, 2021 Stardew Valley Cup right around the corner, which is sure to be the coziest event the competitive gaming world has ever seen.