Next-Gen GTA 5 Delayed, But There's A Bright Side For PlayStation Players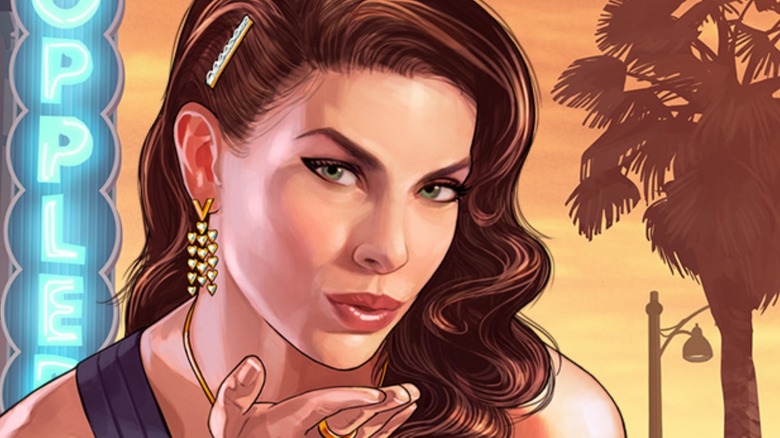 To put it lightly, "Grand Theft Auto" fans were disappointed to learn during the PlayStation Showcase 2021 livestream that the next generation upgrade for "Grand Theft Auto 5" and "Grand Theft Auto Online" had slipped into 2022. However, it looks that announcement comes with a great perk for PlayStation Plus subscribers. From now until March 2022, anyone using PlayStation's premium multiplayer and exclusive content service will continue to receive a million dollars of in-game currency each month until the game is released.
Advertisement
The reveal of the in-game cash giveaway was hidden in an official update on the Rockstar Newswire that confirmed the next-generation upgrades for both games would arrive in March of next year. After sharing the trailer that Rockstar premiered at the Sony Showcase 2021, the update reminded gamers that a standalone version of "Grand Theft Auto Online" will be released for the PlayStation 5 and Xbox Series X|S. Finally, Rockstar announced that PlayStation Plus subscribers would be able to claim a free deposit of GTA$1,000,000 on a monthly basis until the game arrived.
The decision to give PlayStation Plus "Grand Theft Auto" players the in-game cash extends an earlier pledge to deliver regular extras to subscribers, meaning gamers may have rewards waiting for them they didn't even know about. Here is how fans can claim their extra cash while waiting for the next generation upgrade of "Grand Theft Auto 5" to arrive.
Advertisement
Players need to access the PlayStation Store to receive their free GTA 5 rewards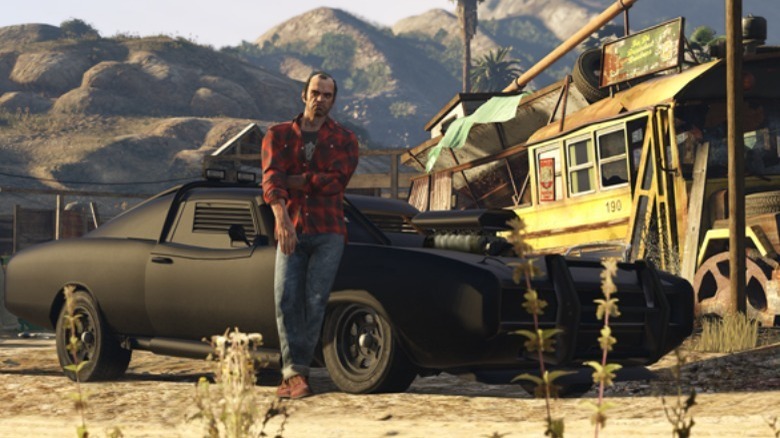 Rockstar has been giving PlayStation Plus members a monthly stipend of in-game currency ever since they first announced the next-gen upgrade of "Grand Theft Auto 5" was still a while away. The Rockstar Newswire notes that beginning in June 2020, every PlayStation Plus subscriber had a cool GTA$1,000,000 deposited directly into their Maze Account within 72 hours of their first log-in at the start of each month.
Advertisement
While the free flow of cash never actually went away, the process for receiving that reward got a little more complex in March 2021, when the Rockstar Newswire announced that the money would no longer be directly deposited into players' accounts. Instead, players would need to visit the PlayStation Store and claim the reward. While this did have the added benefit of eliminating the 72 hour waiting period, it may have added just enough steps to cause some gamers to accidentally leave that free cash on the table.
Either way, it appears PlayStation Plus subscribers who play "Grand Theft Auto Online" have at least a few more months to stockpile some more easy money. Hopefully, those extra resources can help fans to take their minds off of the many conflicting "Grand Theft Auto 6" leaks — some of which have claimed that the game won't arrive until 2024 at the earliest.
Advertisement