What Among Us Would Look Like If It Was Mortal Kombat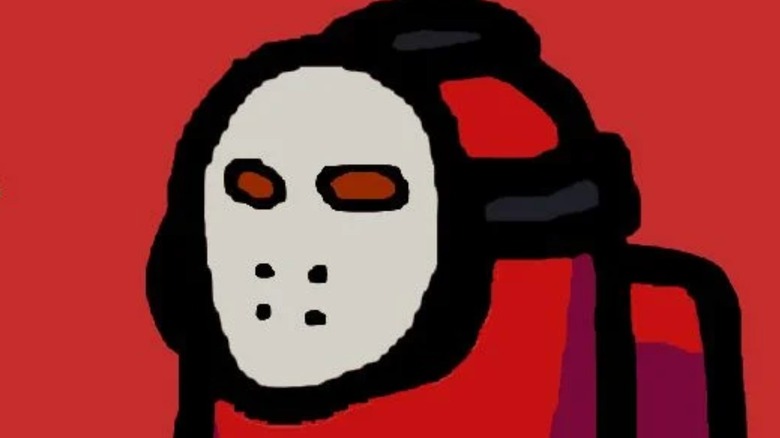 An indie developer named Starcutter recently released a "Mortal Kombat"-style fighting game using the characters and space station setting from "Among Us," and fans are loving it. One of the untold truths of "Among Us" is that the game, while fun, can put blue-turtle-shell levels of stress on friendships. With each of the players constantly suspecting each other of betrayal and espionage, it's easy to feel upset with teammates. Even so, the cross-platform multiplayer indie-giant has been a staple of the gaming community for a little over a year now, gaining massive success as lockdowns began forcing people to find new ways to interact in virtual settings. Sometimes a good game can be a blast, but sometimes a bad couple of rounds can leave gamers and their friends fuming. A good "Among Us" skinned fighting game might be just the ticket for blowing off some of that post-game steam after a frustrated player has been accused of being the imposter for the fiftieth time that night.
Obviously, a fan game from a small development team isn't going to have the resources that Innersloth have at its disposal, but it's definitely worth checking out. This may be the next best thing for "Among Us" fans who were disappointed when they heard they weren't getting a sequel.
Among Us Arena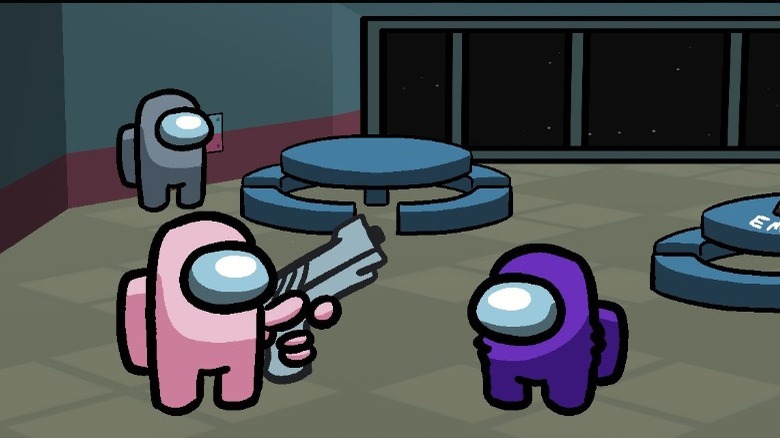 Starcutter first announced "Among Us Arena" on Twitter on September 9 before releasing it for free the very next day. The post featured images of the crew members battling it out using fists, knives and even a handgun. Gamers might not think of the awkward, gumdrop shaped shipmates from "Among Us" as being ideal candidates for a fighting game, but the fan reactions have been surprisingly positive. Itch.io user K1ngCarlton wrote, "yo this game was mad fire I can't believe it was fan made." Reddit user Material-Layer8165 added "this is unironically the most balanced fighting game in existence." Some users already have a few suggestions for improvements, like itch.io user Hammyman33 who suggested being able to "vent around the stage" as a special move.
Starcutter can't sell the game since the team doesn't own the rights to "Among Us" or any of its content. The game is available to download for free on itch.io, but Starcutter asks that people who enjoy the game make a donation as all proceeds from "Among Us Arena" will support the "real fighting game" that the dev team is currently working on.