We Already Know What 2022's Call Of Duty Is About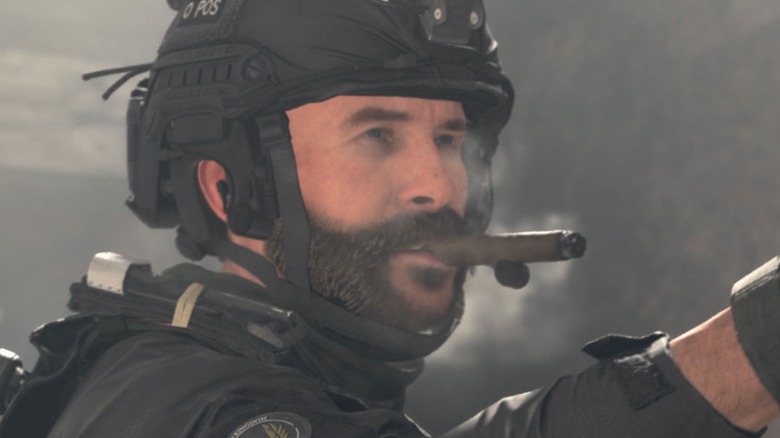 Activision Blizzard
Rumors are flying about the "Call of Duty" series, but they aren't about the upcoming "Call of Duty: Vanguard." Sources have indicated that they already know what 2022's entry will be about. If those reports are correct, the "Call of Duty" coming next year will be a sequel to "Call of Duty: Modern Warfare" and revolve around drug cartels.
The premise of 2022's "Call of Duty" was first reported by Tom Henderson, a journalist with a reliable track record of delivering insider information. Henderson tweeted, "It looks like 'Call of Duty: 2022' is codenamed Project Cortez. It's expected to be a sequel to 'Modern Warfare' 2019." That information was supported by Andy Robinson of VGC, who wrote on Twitter, "'Project Cortez' appears to be a reference to 1994 movie 'Clear and Present Danger,'" a film about a clash between the CIA and drug cartels in Columbia.
The third source that supports this codename is the recent massive Nvidia leak, from which data miners have compiled a list of hundreds of possible ports and future PC titles. The GitHub database for that leak reveals a "Project Cortez" being developed by Infinity Ward and published by Activision Blizzard, which aligns with every other bit of information provided so far.
Here is everything fans need to know about 2022's "Call of Duty," potentially codenamed "Project Cortez."
Project Cortez lines up perfectly with Infinity Ward's publishing schedule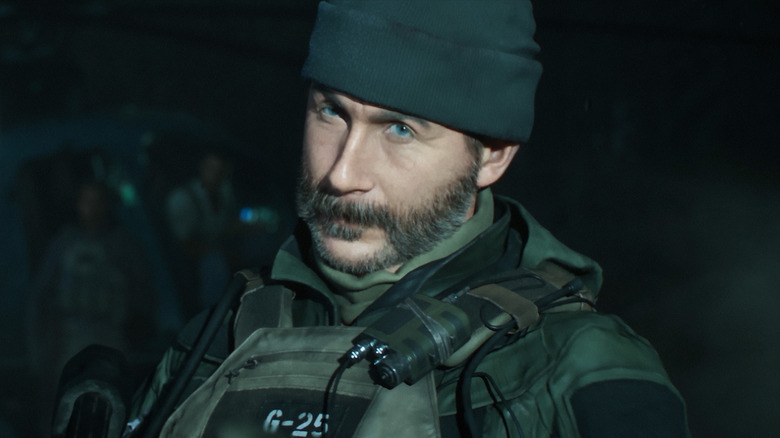 Activision Blizzard
While it will likely be a while before Activision Blizzard confirms a title, setting, or concept for the unannounced game, a lot of information making the rounds fits with expectations for the 2022 iteration of the series.
The ending of the main story of 2019's "Call of Duty: Modern Warfare" left things pretty open for a sequel, so having the next game from Infinity Ward act as a continuation of that story seems likely. In addition, Activision Blizzard operates the "Call of Duty" franchise on a rotational basis for its three main studios, Sledgehammer Games, Treyarch, and Infinity Ward. With Sledgehammer poised to release "Call of Duty: Vanguard" this November, and with Treyarch still managing "Call of Duty: Black Ops – Cold War" from 2020, Infinity Ward's turn is up.
Determining what the setting will be is a bit more challenging. While "Call of Duty: Modern Warfare" was a soft reboot of the franchise's main series, the game introduced plenty of new faces and storylines. The connection to "Clear and Present Danger," as noted by Andy Robinson on Twitter, seems to be from the codename, "Project Cortez," which is similar to the name of the villain of that film, Felix Cortez, played by Joaquim de Almeida (via IMDB).
While that's as good of a connection as any, it isn't conclusive. Hopefully, fans will get more insight into what they can expect from next year's "Call of Duty" entry after "Call of Duty: Vanguard" arrives later this year.