Fans Are Going Wild Over Deltarune Chapter 2's Imminent Release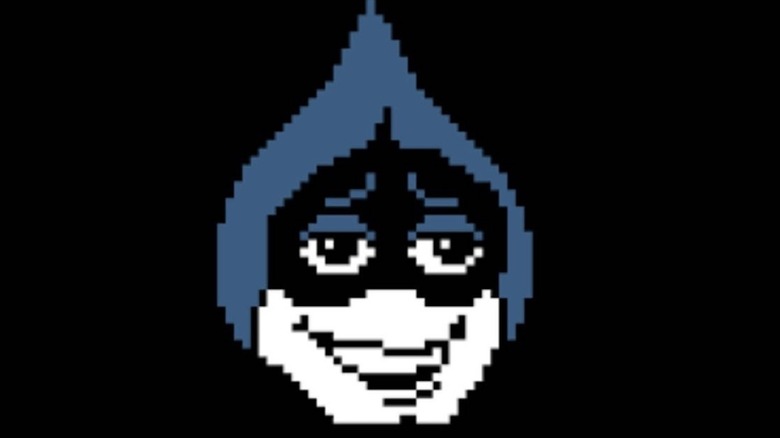 Toby Fox, the creator of the beloved "Undertale" and "Deltarune Chapter 1" has announced that the next chapter of "Delatrune" is coming very soon. Revealed during the "Undertale" 6th-anniversary stream, "Deltarune Chapter 2" releases on September 17 at 8 PM ET on PC and Mac. The first chapter of "Deltarune" was released for free in 2018 and is available on PC, Mac, PS4, and Nintendo Switch.
The announcement did not reveal when "Deltarune Chapter 2" might come to other platforms, nor did it state if it will be free like Chapter 1. Regardless, fans are extremely happy to have a release date for the next installment of "Deltarune," especially one that is so close. On Twitter, fans expressed how excited they are, and even other popular games' official accounts shared in the joy. For example, the official "Among Us" account responded "NO WAY OMG," to the announcement.
According to the FAQ on the "Deltarune" website, this is not the rest of the game, but instead just another chapter in the story. The site also stated that players with completed save files from "Deltarune Chapter 1" can transfer their saves, although the new chapter can be played without the save file, as long as people remember the story. Overall, fans are extremely excited, and had lots to say about the upcoming release.
Fan reactions to Deltarune Chapter 2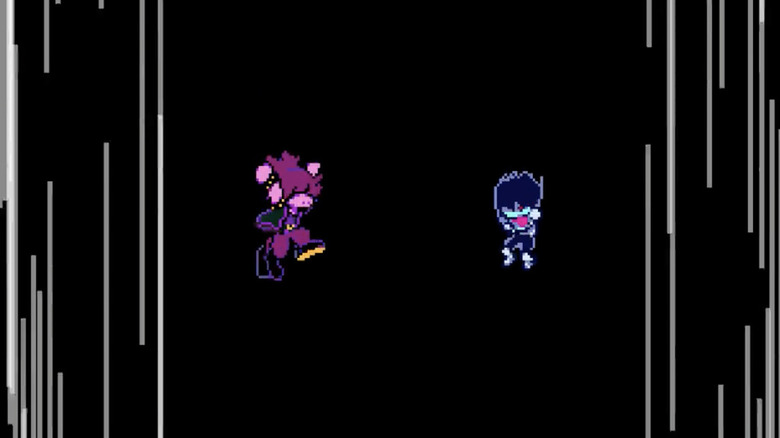 Fox surprise revealed the new chapter at the end of the "Undertale" anniversary stream. After completing a playthrough of the first chapter of "Deltarune" the option to continue into the second chapter appeared, as a sneaky announcement.
"The way they had the 'Continue to Chapter 2' button when the stream supposedly ended was hype as hell," u/mendelsin wrote in the Games Subreddit discussion about the announcement. Another player expressed their hesitation to leave the stream after the presentation was over. "I had a feeling we were going to have some sort of surprise, so when the stream 'ended,' I refused to close it. The reveal was funny and incredibly hype. Can't believe it's just 2 days away," u/Rigumaro wrote.
The fans seem in complete agreement that the reveal and the super close release date are extremely exciting. For those wanting to get in on the action, the first chapter is free on a number of platforms and "Undertale" is available on Nintendo Switch, PS4, Xbox One, PS Vita, and PC. "Undertale" is also available on Xbox Game Pass for both console and PC, so there are plenty of ways to check out Fox's previous work, even if there isn't much time before "Deltarune Chapter 2" releases. "Undertale" was made by just Fox and was immediately an indie darling upon release, so "Deltarune" has a large fanbase waiting for more content.