Mortal Kombat Creator Reveals The One Character That Just Missed The Cut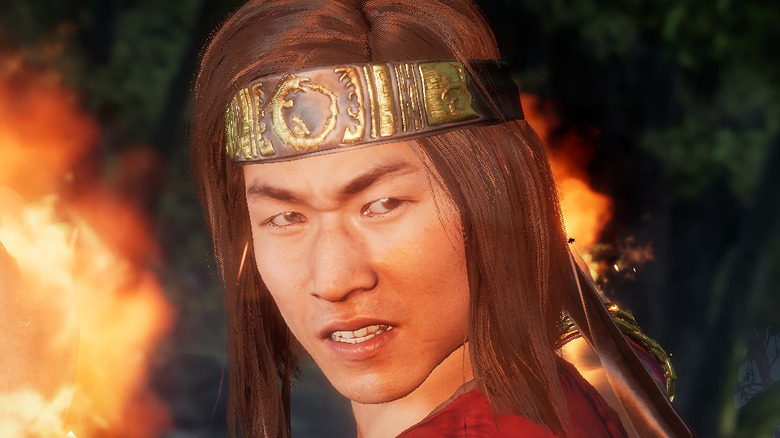 From arcades to consoles to the silver screen and beyond, "Mortal Kombat" is one of the most beloved video game franchises in existence. Since the series first launched in 1992, its cultural influence has spread like wildfire. The violent tournament fighter has inspired everything from movies to a recent fan-made "Among Us" brawler. The series has also crossed over with multiple franchises in the past — but there was one video game character who didn't quite make the cut.
On Sept. 15, "Mortal Kombat" co-creator Ed Boon revealed the fact that the cult classic "Twisted Metal" series almost got its start as an arcade game. Boon tweeted a photo of himself and "Twisted Metal" creator David Jaffe, writing, "With all the talk about a TWISTED METAL tv show and rumored new game, I ran across this old (12 years?) pic of me & @davidscottjaffe. Fun fact: DECADES ago David & I met to discuss the possibility of a Twisted Metal Arcade game for Midway Games... How fun would THAT've been?" 
As if that tidbit wasn't cool enough, Boon also revealed that one of the most recognizable characters in "Twisted Metal" was almost added to the "Mortal Kombat" series as a guest character.
Sweet Tooth nearly joined Mortal Kombat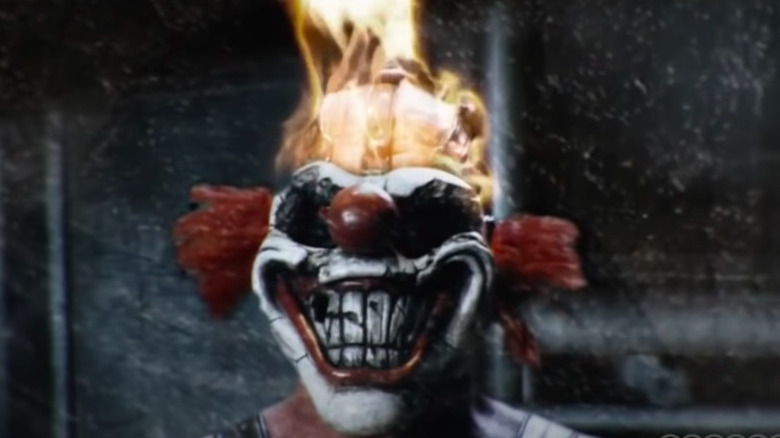 If you're a fan of "Twisted Metal," you'll probably find it bittersweet to learn that the character who almost made it into "Mortal Kombat" is none other than Sweet Tooth, a.k.a. Needles Kane, the creepy clown who is the stuff of circus nightmares. As Boon shared in his tweet, "Sweet Tooth has also (more than once) been DAMN close to being a guest fighter in MK games."
Fans were compelled by this new info. Several of the responses below Ed Boon's tweet demanded that the character be added, with several people expressing their love for Sweet Tooth and the "Twisted Metal" series. One fan wrote, "You should keep that dream going; for the arcade & Sweet Tooth DLC. Never say never." 
Of course, not everyone was convinced that this crossover would even work. As another fan pointed out, "I don't think you can capture car combat in an MK character. He's not Sweet Tooth without the truck. Kinda glad he never made it."
Even though the iconic character didn't make it into "Mortal Kombat," it's still a good time to be a "Twisted Metal" fan. Just this year, fans of the franchise got the news they've been waiting years for: there's a TV series coming based on the games, and MCU star Anthony Mackie will be headlining the show in the lead role.