This MCU Star Is Headlining The New Twisted Metal Series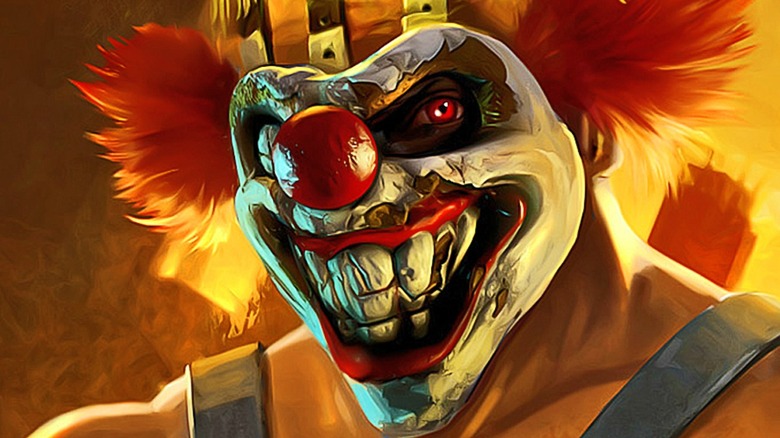 Sony Interactive Entertainment
The live-action adaptation of the demolition derby racing experience "Twisted Metal" seems to be coming together with the surprise announcement that Anthony Mackie, who recently took on the mantle of Captain America in the MCU, will be appearing in the lead role.
Advertisement
The news was reported by Deadline, who noted that Mackie would appear in the series as the "motor-mouthed outsider offered a chance at a better life," John Doe. The announcement also gave fans their first hints at some of the other characters they can expect to see in the series, such as a "trigger-happy car thief" who will help John Doe square off against an army of "marauders driving vehicles of destruction." The report also hinted at a character who could end up being the primary antagonist, Needles Kane, who drives the iconic Sweet Tooth ice cream truck.
"Twisted Metal" fans got the news they've been waiting years for back in February, but the announcement of Mackie as the lead is the first concrete evidence that the project is moving forward. Here is everything fans need to know about the new "Twisted Metal" series and its star.
Advertisement
Anthony Mackie takes the lead in the Twisted Metal adaptation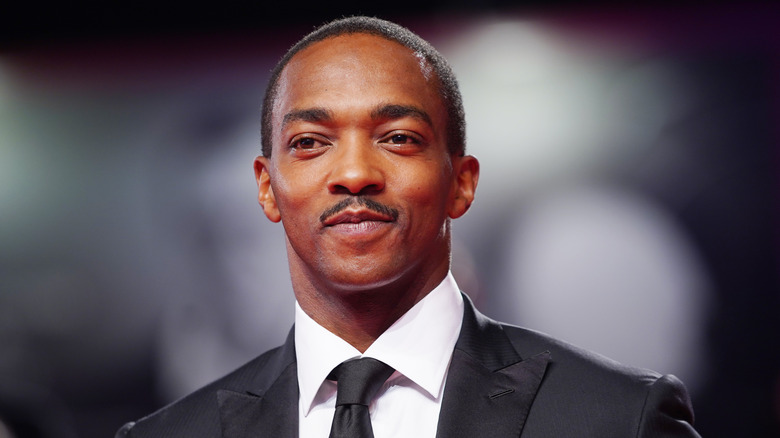 Denis Makarenko/Shutterstock
Before Deadline confirmed that Mackie would be joining the project, the only other actor associated with the "Twisted Metal" series was Will Arnet. The "Arrested Development" and "BoJack Horseman" star is attached to the project as an executive producer, via Variety, as his involvement led to speculation that he might lend his voice to the Sweet Tooth ice cream truck in a potential cameo, although this remains unconfirmed.
Advertisement
There is, however, some excellent talent behind the scenes, as the rated M driving game is being adapted for TV by "Deadpool" writers Paul Wernick and Rhett Reese, who will also serve as executive producers. In addition, "Cobra Kai" writer Michael Jonathan Smith has been tapped to produce a script for the project. Unfortunately, the news didn't offer details about where the series would premiere, as PlayStation Productions and Sony TV are still working to bring it to networks and streaming services.
All of the discussion about an original TV series has some fans wondering when they might have the chance to get behind the wheel for a new "Twisted Metal" game. Video game journalist Tom Henderson sparked speculation that the series might be returning when he tweeted what appears to be concept art for a new "Twisted Metal" game with the caption "2023. However, franchise creator David Jaffe responded to those reboot rumors by telling fans that Sony had not informed him of any coming revival.
Advertisement