This Is The Most Powerful Weapon In Fortnite Season 8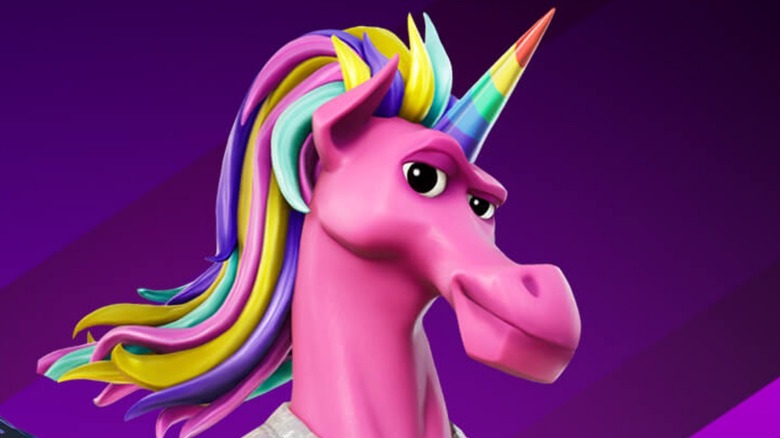 The newest season of "Fortnite" is underway with a bunch of fresh content for players. With the rather telling title "Cubed," Season 8 tasks you with taking on threatening cubes with "no face, no speech, but they're sentient and have six sides of malice." These cubes are actually bringing back a fan favorite storyline first introduced in Season 5, so the hype is real. Party quests and punch cards are available to keep you motivated, while there will be plenty of mysteries to uncover, such as Shadow Stones.
On top of those plot details, you'll want to keep The Sideways, a brand new "dark, malevolent, monster-filled reality," in mind when putting together your battle plan. Portals to this enigmatic area (known as "Sideways Anomalies") are spreading, as well as Sideways Zones with corrupted enemies. To fight in this daunting realm, you'll need a new strategy and a superpowered arsenal.
Slay The Sideways with your Sideways Rifle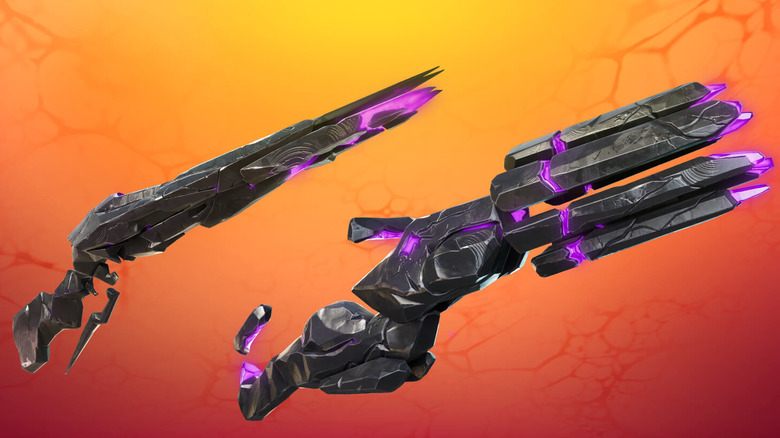 When it comes to Sideways-style combat, you'll be rewarded with new Sideways weapons upon defeating mysterious monsters. Be sure to pick them up, because they'll definitely come in handy!
Both the Sideways Rifle and Sideways Minigun will give you a huge advantage: bonus damage. According to the official Epic Games site, you'll need to prioritize "revving them to their superpowered state" to unlock this special ability. You want them "close to overheating for extra effectiveness."
As for the most powerful weapon in "Fortnite" Season 8, the Sideways Rifle has got to be it. Ranked as the top weapon by Dexerto and Charlie Intel as well as a Tier 1 weapon by Gfinity Esports, gamers far and wide agree that the Sideways Rifle is the best weapon in the new season. As detailed by Sportskeeda, the Sideways Rifle deals 32 damage with a 3.5 second fire rate and a 2.66 second reload time. Add these stats to its special superpowered state ability and you're in for an all-out enemy takedown.
There are quite a few new weapons in "Fortnite" Season 8 (via Inven Global), including rockets, rifles, cannons, and more, but the Sideways Rifle rises above the competition.