Will The Old Metroid Amiibo Work With Metroid Dread?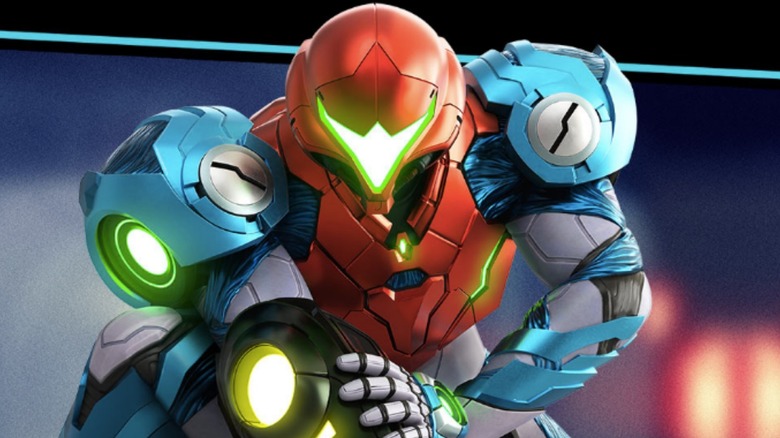 October 8, 2021, marked the release of "Metroid Dread," and so far, critic reviews are generally glowing. However, there's also been a fair bit of controversy around the use of amiibo in the new title, including a recent update from Nintendo on whether or not players can use the old "Metroid" amiibo from the "Super Smash Bros." collection with "Metroid Dread."
Nintendo's amiibo character accessories, which offer in-game benefits or cosmetics, became a game-changer in the "Metroid Dread" saga long before the title's release. Back in June 2021, fans were sent into an uproar over new "Metroid Dread" amiibo, which both offer daily and permanent health and missile upgrades. As fate would have it, prices have already skyrocketed for these collectibles due to scalpers, though there are still limited opportunities to buy them at their $30 face value when retailers have them in stock.
On top of those major "Metroid Dread" amiibo advantages that many find unfair, "Metroid" has an extended history of amiibo-related drama. Fans cite the "Metroid: Samus Returns" amiibo as one of many things Nintendo has done wrong since that figurine unlocked a full new difficulty level for players, once again completely changing the game. To this day, those notorious "Metroid" amiibo are some of the most expensive out there. Now, Nintendo has updated fans on whether or not there's another piece to the "Metroid Dread" amiibo puzzle.
Metroid Dread works with Super Smash Bros. collection amiibo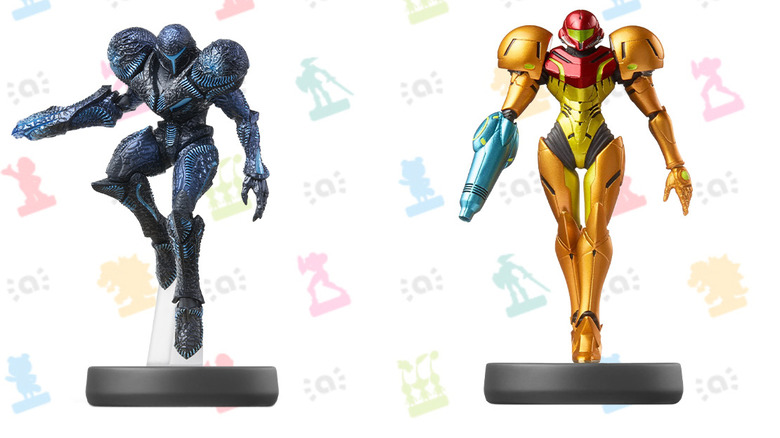 As it turns out, "Metroid Dread" will work with the Samus, Dark Samus, and Ridley amiibo that are part of the "Super Smash Bros" collection. On October 4, 2021, Nintendo UK shared the news via Twitter, writing: "Using Samus once a day will replenish life energy, while Dark Samus and Ridley will replenish your missile ammo!" Though the UK My Nintendo Store has restocked "Metroid" amiibo, options for purchasing these figures at a non-inflated price in the U.S. are limited for all three characters.
Fans had mixed reactions to the news. Some were excited, like a cheery fan who wrote, "Nice! Thanks for the tip, Nintendo." Another gamer was also happy, yet aware of the arguably unfair advantage amiibo can provide: "Yes I can cheat the game heheh." Some fans didn't get exactly what they wanted, including one who opposed the amiibo altogether, or another who wished the amiibo to provide cosmetic options for players. Others are curious if the "Metroid: Samus Returns" amiibo or the Zero Suit Samus "Super Smash Bros" amiibo will work, though the jury's still out.
As if the amiibo drama isn't enough, there may be more "Metroid" content on the horizon. Some very credible rumors suggest that a rerelease of an early "Metroid" title might be on the way sooner rather than later. Until then, fans will be split between playing "Metroid Dread" as-is or scouring the internet for one of many special amiibo to help them beat it.