GTA Trilogy Definitive Edition's Price Has Fans In An Uproar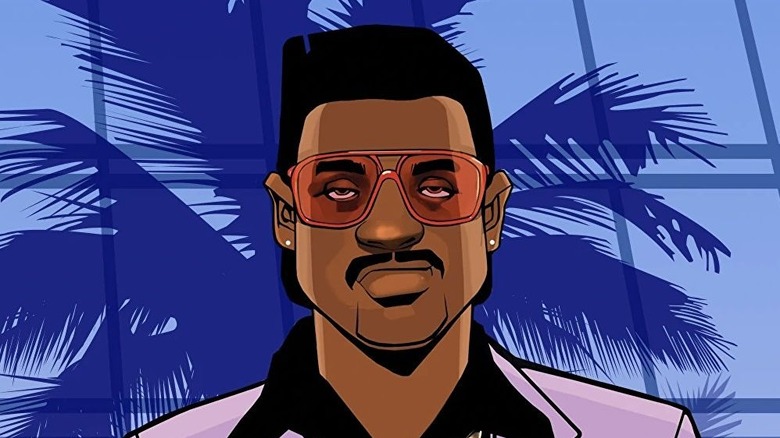 20 years after the release of "Grand Theft Auto 3," Rockstar Games has officially confirmed the existence of "Grand Theft Auto: The Trilogy – The Definitive Edition," a collection of remasters including not only "GTA 3," but "Grand Theft Auto: Vice City" and "Grand Theft Auto: San Andreas" as well. The news came after months of speculation and accidental leaks, and was received well by fans who are looking forward to playing upgraded versions of the games they grew up loving.
Per Rockstar's press release, the "Definitive Edition" will maintain the original look and feel of each individual game, but will also employ graphical improvements and gameplay enhancements. While an exact release date has yet to be disclosed, Rockstar has confirmed a general 2022 release window for the "GTA" remasters across both old and new generations of consoles, including the Nintendo Switch, Xbox Series X|S, and the PS5. Unfortunately, Rockstar might have rubbed fans the wrong way when it came to the pricing of the product. In fact, some people think that the rumored price point for the remastered trilogy is absurd.
Rockstar has received criticism for the proposed GTA Trilogy price point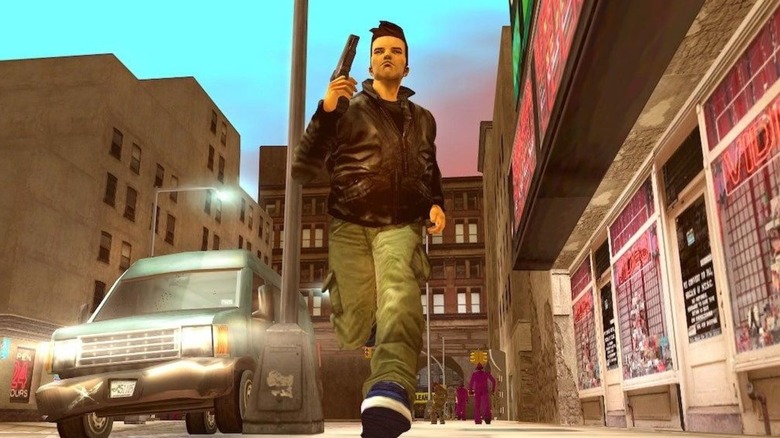 As shared by VGC before the listing was taken down, retailer Base listed "Grand Theft Auto: The Trilogy — Definitive Edition" at £60 -£70, depending on the platform, meaning a North American release would likely be priced at a little over $70. This has caused a backlash among the fandom, with many gamers expressing that the price is too steep for a collection of games that range from 15-20 years old. Without an official release date, Rockstar has yet to officially announce the trilogy's pricing.
The price of $70 seems to be fairly standard when it comes to new games released on next-gen consoles, with "NBA 2K21" — another title released under the Take-Two Interactive umbrella — being an early example of such a practice (per VGC). The debate rages on whether or not an enhanced version of an old title deserves to sell for next-gen prices. Twitter user @Allsaints112 argued that they could pick up the original PS2 versions of the games for half the $70 price tag, while user @Lost__Loki opined that only an "extreme upgrade in graphics" could justify its cost.
The cost of Rockstar's upgrade to arguably its three most iconic games is sure to remain a talking point until the company sets an official release date and announces a fixed price point. Whether or not it's financially successful could set a standard for future video game remaster prices,  especially as it pertains to bundles like this one.