Nickelodeon All-Star Brawl Just Called Out Smash Bros.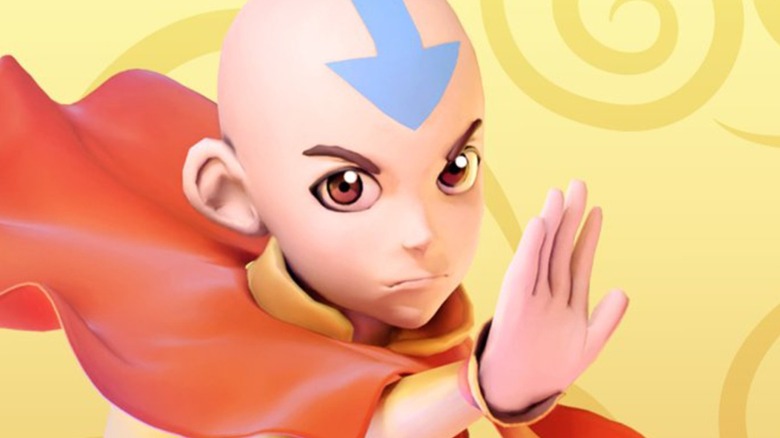 The newest "Super Smash Bros." style fighting game has arrived in the form of "Nickelodeon All-Star Brawl," tossing some of the most iconic cartoon characters from the popular network into the ring against one another. While some critics said that "Nickelodeon All-Star Brawl" didn't do enough to differentiate itself from its most notable competitor, the developers recently called out "Super Smash Bros." by name in one way they intended to set their game apart.
"Nickelodeon All-Star Brawl" consists of the same familiar mechanics and fast-paced combat that gamers have come to know and love through the "Super Smash Bros." series. On the surface, the most significant difference between them is in the licensed characters that appear in the game, which are all derived from hugely popular Nickelodeon properties such as "Sponge Bob Squarepants" and "Teenage Mutant Ninja Turtles."
However, a lack of polish, such as the absence of voice acting for any of those iconic characters, led PushSquare to give the game a lukewarm review, even though it noted that "This is the best 'Super Smash Bros.' clone we have ever played." Kotaku observed, however, that hiding beneath that rough exterior is deep gameplay and a commitment from developers Ludosity to supports fans and competitive players in ways that "Super Smash Bros." did not.
Here is why the makers of "Nickelodeon All-Star Brawl" just took aim at "Super Smash Bros."
The developers of Nickelodeon All-Star Brawl promise to listen to gamers
In an interview with legendary "Super Smash Bros. Melee" player Hungrybox, two members of Ludosity explained how they intended their support of "Nickelodeon All-Star Brawl" to differ from Nintendo's treatment of "Super Smash Bros."
As recorded on Twitch, "Nickelodeon All-Star Brawl" programmer Markus Villalobos said, "I do want to say, though, that we are listening very, like, careful to what people are saying about the game." That lesson on prioritizing community feedback, Villalobos continued, came from watching Nintendo fail to do so. Villalobos explained, "We have, like, the perspective of both the developer [and] the gamer because we also play like, a lot of 'Smash' games in the past, and we know how it feels like to, like, not be listened to by the developer."
While it isn't fair to say that Nintendo hasn't supported fans, as it recently delivered the final "Super Smash Bros. Ultimate" DLC, wrapping up almost three years of post-release content, the videogame giant is often accused of failing to respond to specific suggestions. While this may be an annoyance for casual players, it can have real consequences at the competitive level, where game balance decisions can influence outcomes.
So while it seems that "Nickelodeon All-Star Brawl" may have gotten off to a rocky start, with the proper support from the developers, it could be able to become a serious option for top-tier "Super Smash Bros." players. Gamers will just have to wait and see how the game evolves now that it is in the wild.