Fortnite Movie Discussions Are Already Happening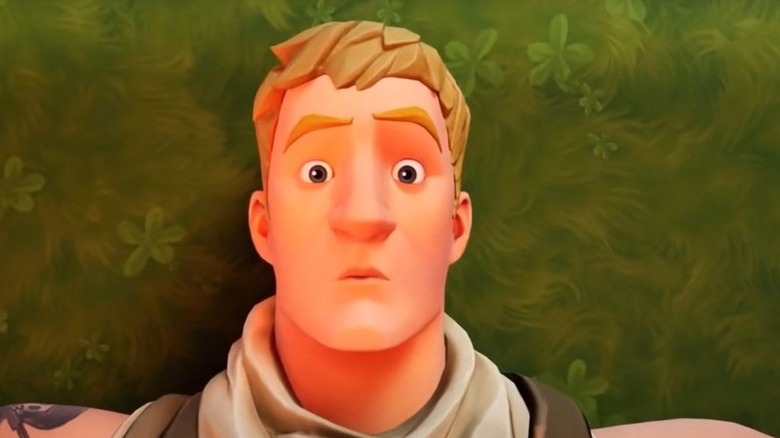 It's looking like Epic Games might finally be preparing to turn "Fortnite" into feature film. The hit battle royale game has already appeared in "Marvel" movies and the like, but if the rumors are true, this would be its first time as its own movie. However, this is just one part of what seems to be a budding entertainment division at Epic. 
The Information reported that those familiar with the matter have already discussed the possibility of an entertainment division being formed within Epic Games, which would focus on "scripted video programming." This entertainment division would tackle the rumored "Fortnite" movie, as well as other film and television projects. According to the report, one of the main motivators for Epic's interest in entertainment is its continued legal battles with Apple and Google. 
The existence of an entertainment division, let alone a "Fortnite" film, is still the stuff of rumors at this point. Even so, there are a few reasons that this move could make sense on Epic's part.
Why Fortnite might be coming to theaters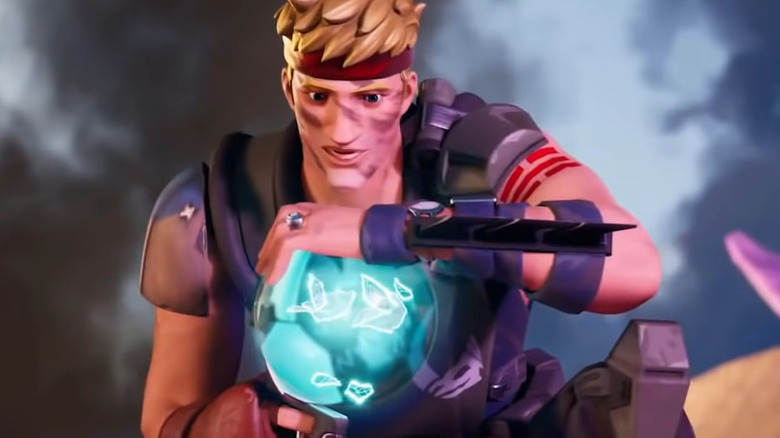 The Information noted that three former Lucasfilm employees just joined Epic Games earlier this year, which backs the claim that Epic is turning its attention to the film world. One of these hires is Jason McGatlin, President of Special Projects at Epic Games, who used to be Vice President of Physical Production at Lucasfilm and served as an executive producer on all Disney-produced "Star Wars" films. The other two former Lucasfilm team members who have joined Epic are Lynn Bartsch, Head of Business Affairs, and Chris Furia, VP of Production Finance. Of course, the connection between this talent and the rumored film division is pure speculation at this point.
There's also the fact that a move to film and television could also help expand Epic's reach into other lucrative fields and away from the mobile market. After all, the company's had a bit of a rocky history with both Apple and Google, which both dominate the space. Most recently, Apple banned "Fortnite" from the App Store until the end of its legal dispute. Epic CEO Todd Sweeney claimed that this ban could last up to five years, which is a long time to be missing out on iOS mobile gaming profits.
Fortunately, "Fortnite" already has a legacy outside of mobile gaming. It's still a game worth playing in 2021, if only because of how often Epic freshens it up with content and experimental ways to entertain its players. Maybe that success will translate to a string of successful film projects.