LeBron's Massive Investment Is Going To Change The Future Of Fortnite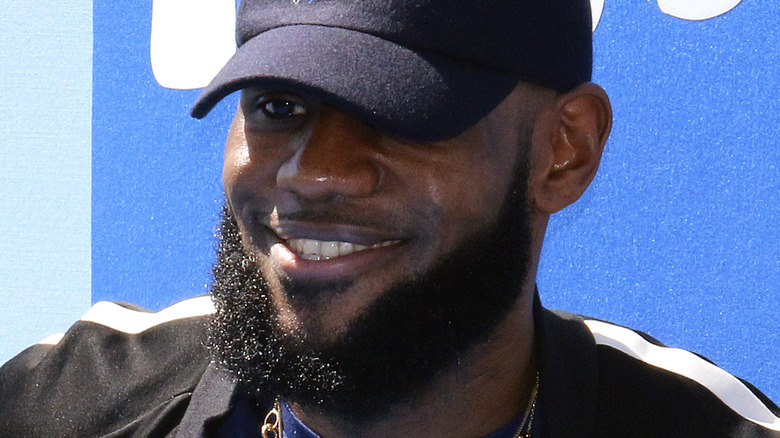 Tinseltown/Shutterstock
"Fortnite" fans were ecstatic when rumors about its next skin leaked. Since LeBron James' in-game character skin dropped in July 2021, gamers have been enjoying playing as the basketball superstar, philanthropist, and businessman. Considering how excited LeBron fans got about this addition, they'll be hyped to learn about his further involvement in the popular battle royale franchise that promises to change its future forever.
As shared by The Hollywood Reporter, LeBron and Maverick Carter's SpringHill Company has received $725 million in financing from investors including Nike, RedBird Capital, and, most notably for gamers, Epic Games. The money will go towards expanding the company globally through investments in new pursuits. The mission of SpringHill is "to empower greatness in every individual, from creators to consumers...by creating the most culturally-inspired brands, entertainment and products." Some of those products could mean some exciting new developments are coming to "Fortnite" now that LeBron is connected to the game in a deeper capacity than ever before.
In terms of specifics about what SpringHill's involvement with Epic Games and "Fortnite" will look like, the company has promised to "bring unique content to the metaverse." Though there weren't any further details shared at press time, given the magnitude of funding, the sky's the limit for what could come to "Fortnite" with LeBron on board. What might LeBron be bringing to the metaverse?
Lebron's Fortnite Future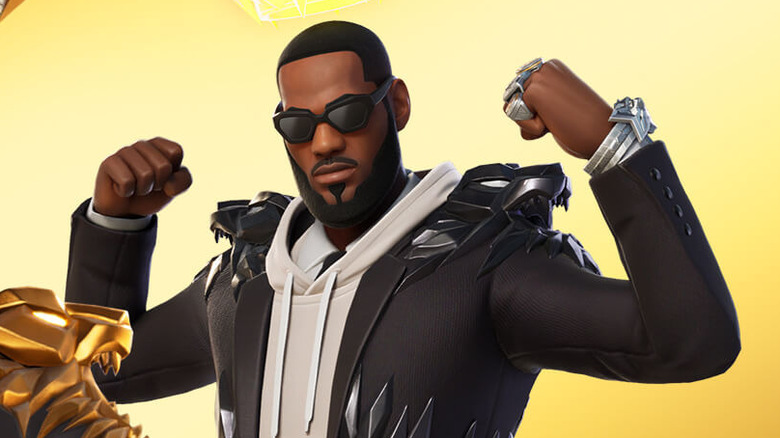 Though exactly what additions are coming to "Fortnite" is unknown, one thing that's for sure is that LeBron will put his passion into this project. In addition to his many other talents on and off the basketball court, the athletic all-star is quite the gamer, so much so that he excited Twitter after asking for a new gaming chair rec on the platform in May 2021. His incredible memory has made him impossible to beat in "Shaq Fu" since he was a kid, and he has a soft spot for "Mario Kart." A love for gaming runs in the family as much as a knack for basketball, as LeBron's son Bronny James is a member of popular esports org FaZe Clan.
LeBron's had a busy year with SpringHill alone, and he's not slowing down. Though the company creates a wide variety of content, recent projects like "Space Jam: A New Legacy" with LeBron as the star and Indigenous basketball film "Rez Ball" suggest that whatever new content is coming to "Fortnite" could potentially have a basketball theme. Then again, there's no way to know yet, though it's a given that the silver-screen star has some surprises up his sleeves. Taking LeBron's past success as an indication, it surely seems the plans he's bringing to "Fortnite" with his team will be nothing but net.