GTA Trilogy Leaks Some Much-Needed Improvements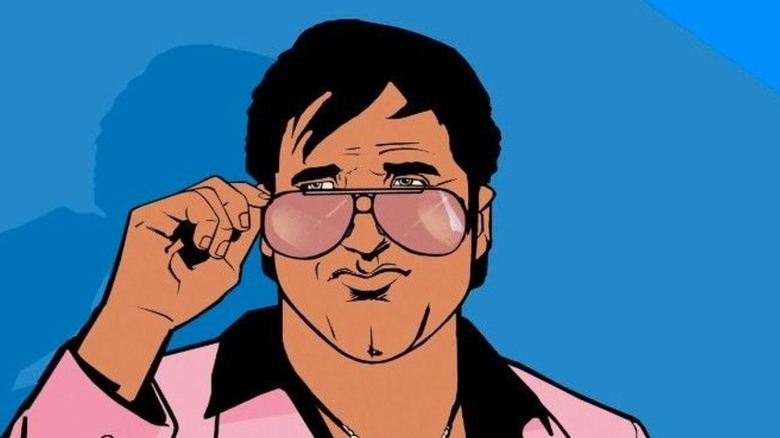 When Rockstar confirmed the remastered "Grand Theft Auto Trilogy" a little over a week ago, the news hardly felt like news at all. Possibly gaming's worst kept secret to that point, reports of a possible remaster of the PlayStation 2-era "GTA" games started circulating back in January, leading to speculation over what such a project would look like, how it would play, and when it would become available. Even the rumored cost of the trilogy remaster has yet to be confirmed at this point. But if recent "leaks" are to be believed, gamers might finally have some answers to at least some of their questions.
Formally announced on Oct. 8, "Grand Theft Auto: The Trilogy — The Definitive Edition" will feature improvements in both graphics and gameplay for the iconic PS2 trilogy of "Grand Theft Auto 3," "Grand Theft Auto: Vice City," and "Grand Theft Auto: San Andreas." No official release date has been disclosed, but it is expected to be out on consoles before the end of 2021, with another release for iOS and Android devices coming in early 2022. 
Rockstar has yet to announce specifics regarding how the aforementioned improvements will be implemented, but a recent data mine has given some insight into what to expect. 
The GTA remastered trilogy will reportedly include updated controls and more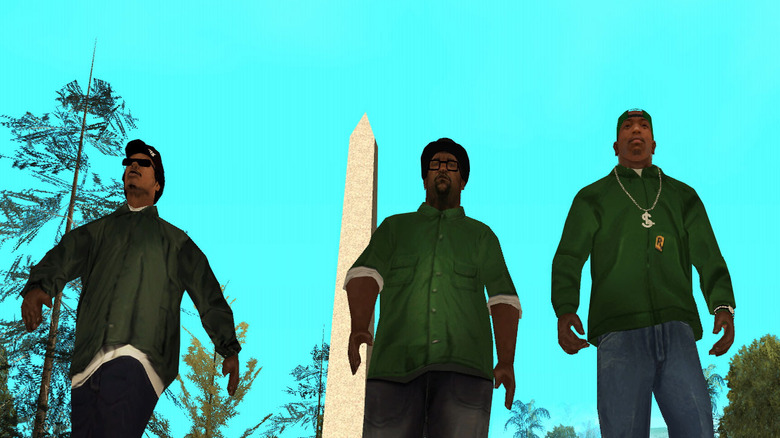 On GTAForums, a data miner named alloc8or has posted some hidden text discovered on Rockstar's website, which revealed some of the improvements coming to "Grand Theft Auto: The Trilogy — The Definitive Edition." The listed features include "Grand Theft Auto 5"-style aiming, improved lighting, hi-resolution textures, and better draw distances among listed enhancements. The same user also previously data-mined a full list of the remastered trilogy's achievements, giving further credence to this latest leak.
These improvements to gameplay should be welcome additions to the trilogy, as their original aiming systems are dated when compared to more modern mechanics. The old RenderWare engine the games ran on was revolutionary at the time, but it was also subject to frequent issues that have been ironed out in later series entries. This change could also help players who are only familiar with "GTA 5" get into these older games.
The information disclosed by alloc8or seems to have been lifted from an official press release, as the list of enhancements is followed by Rockstar offering players who pre-order the "GTA" remasters before January 5 a $10 discount on their "next purchase through the Rockstar Games Launcher or Rockstar Web Stores on qualifying products of $15 or more," This offer expires on January 16, so fans will want to move fast when the remasters drop.
As per usual, Rockstar has yet to comment on the purported data mine, and confirmation of these features will likely have to wait until the publisher's official release date reveal.