New Job Listing Starts Rumors Of A PS5 Pro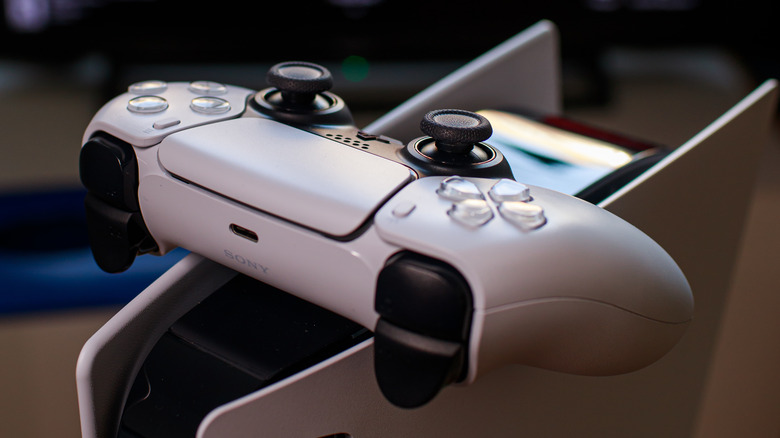 Girts Ragelis/Shutterstock
Despite having a tidy collection of console exclusives and getting positive reviews from critics, the PlayStation 5 has been a collective headache for gamers looking to get their hands on Sony's newest foray into next-gen console gaming. This has been due to the PS5's notoriously bad supply issues over the past year it's been available, leading smart scalpers to capitalize through price gouging. Even with those numerous issues still lingering over the console, it seems that Sony may have already set its sights on developing a new and improved version of the PS5.
Advertisement
While Sony has already rolled out some improvements for the console, including a newer PS5 model that's lighter than the launch version, the PS5 remains firmly behind the more-powerful Xbox Series X in terms of performance. But, as with every generation of console gaming, updates and refreshes — like the PS4 Pro and the Xbox One X|S — are inevitable as developers work to correct any issues with previous versions, as well as improve upon the hardware. If a recent job listing from Sony is any indication, it seems the PlayStation 5 will be the first of the next-generation of consoles to move even further into the future.
A recent Sony job listing indicates the company is working on a new version of the PS5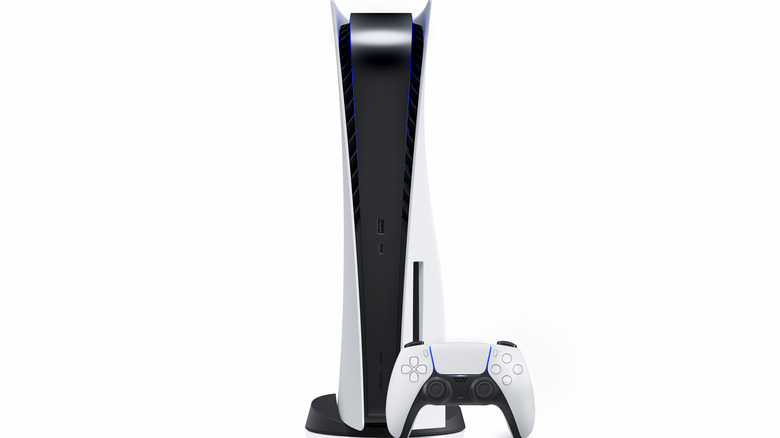 Miguel Lagoa/Shutterstock
Sony's PlayStation Europe division recently post a job listing on Greenhouse. According to the listing, Sony is seeking software engineers who can help make an improved version of the PS5 within the Advanced Technology Group (ATG), PlayStation Studios' "central technology" team. Some of the tasks in the job listing include "working on the rendering API that is used for all GPU programming on PlayStation 5" and "designing and developing new API features that allow [Sony] to get the most out of the PlayStation 5 hardware." As noted by TheGamer's Josh Coulson, this certainly makes it sound like players could expect to see a "PS5 Pro" — in line with the PS4 Pro seen in the last-gen — sometime in the near future.
Advertisement
Even if it isn't currently as powerful as the Xbox Series X, the existing PS5 still offers plenty of perks in the performance department. But by adding a more powerful GPU to a theoretical PS5 Pro, Sony's next-gen console could easily match, if not surpass, its primary competitor. Having a next-generation refresh could also possibly alleviate availability issues of the PS5, which show no signs of getting better at the moment. Only time will tell.