GTA Definitive Edition Just Changed Phil Cassidy Forever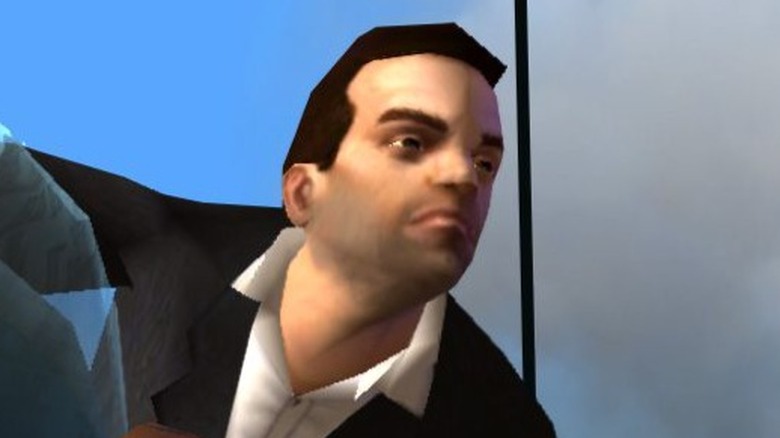 With the release of "Grand Theft Auto: The Trilogy — The Definitive Edition" right around the corner, many fans of the storied and controversial open-world franchise are anxious to see what changes Rockstar Games makes to the old trilogy to adapt it to more contemporary standards. Several much-needed improvements have already been announced, ranging from enhanced lighting to less-dated control schemes reminiscent of "Grand Theft Auto 5." Character models have also received a facelift, with Rockstar using the Unreal Engine to give characters a more modern look, while retaining "Grand Theft Auto's" signature aesthetic from that time period. But one prominent character seems to have been given a slight update, and people have begun to notice.
Set for a digital release on November 11, "Grand Theft Auto: The Trilogy" will contain remastered versions of "Grand Theft Auto 3, "Grand Theft Auto: Vice City", and "Grand Theft Auto: San Andreas". "Vice City," in particular, has been singled out by fans as a title to watch for, with many players excited to see an update pertaining to the game's neon-laden landscapes, and (hopefully) the retention of the game's iconic '80s soundtrack. One thing that definitely will not be translated in the upgrade is one character's original t-shirt.
Rockstar Games has removed the Confederate Flag from Phil Cassidy's shirt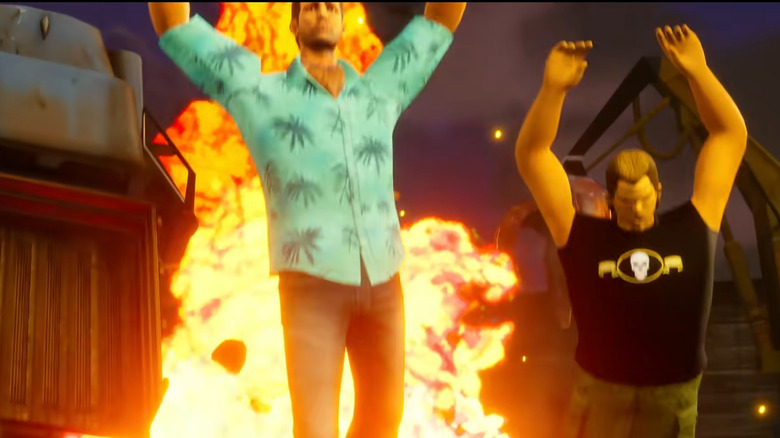 A side character in "GTA 3", Phil Cassidy has a much more prominent role in "Vice City" as a "redneck arms dealer" who poses as a veteran of the United States Army. Despite his eccentric and unpredictable nature, Cassidy is recruited by "Vice City's" main protagonist Tommy Vercetti to participate in a bank robbery. After pulling off the heist, Tommy befriends Cassidy and does jobs for him, one of which involves driving Cassidy to the hospital after he blows off his arm while being caught in a "boomshine" blast radius.
Voiced by Hollywood oddball Gary Busey, Cassidy is given the caricature of a "dumb redneck", sporting a Southern American accent, green cargo shorts, and a sleevless shirt with a Confederate flag on it. But in "Grand Theft Auto: The Trilogy's" official trailer, it seems that Rockstar Games has removed Confederate flag on Cassidy's shirt.
First noticed by user u/BitMan20 on Reddit, the Confederate flag on Cassidy's shirt has been removed and has been replaced with a generic skull with an orange/golden circle around it. The change, of course, has created some divide with some users confused as to why it was changed. One user, however, mentioned that the motivation behind changing Cassidy's shirt could be to emphasize that the character isn't racist. He's just a "dumb southerner".