Scalpers Are Already Ruining Elden Ring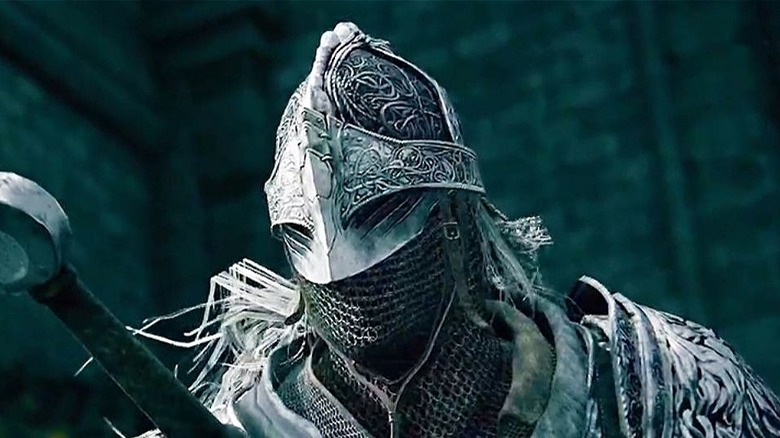 Just like with the Xbox mini fridge and the Xbox Series X and PS5 consoles, the highly anticipated "Elden Ring" is already being ruined by scalpers. Ahead of the Nov. 12 kickoff for the game's closed network test, some users have begun selling their access keys on auction websites like eBay (per VGC). While that fact alone isn't surprising, it's the amount users are charging that's taking the wind out of players. For those who want to get their hands on some early "Elden Ring" action, it's going to cost more than the pricey Collector's Edition of the game.
Advertisement
For those out of the loop, "Elden Ring" is the newest title developed by the architects of the famously difficult "Souls"-like genre, FromSoftware. While FromSoftware games are no stranger to hype and fanfare, "Elden Ring" has drawn even more attention because of the involvement of "Game of Thrones" author George R. R. Martin. After getting an in-depth preview of the gameplay in "Elden Ring," fans are naturally chomping at the bit to try it out for themselves.
According to publisher Bandai Namco, the closed network test will allow players to "experience the opening hours of the long-awaited title to get a hands-on glimpse at what the full game will have to offer while assisting the development team in testing the game's online servers." There's a lot of excitement around "Elden Ring," and resellers know it. With the power out of players' hands, what lengths are they willing to go just to play the game?
Advertisement
Scalpers are charging hundreds for Elden Ring keys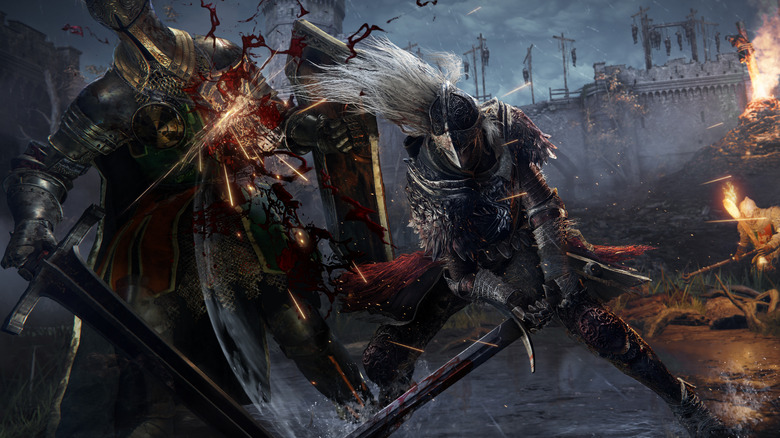 Understandably, players want to go hands-on with "Elden Ring." They want to encounter The Land Between's weird enemies and face sweet, sweet death, all while growing their understanding of the game's world and its complex combat systems. Fans' enthusiasm is palpable, and scalpers always translate that into a moneymaking opportunity. The enrollment period for FromSoftware's closed network test has come and gone, and now players who feel they absolutely have to get in have no choice but to purchase second-hand access. As with any new and popular technology/software that's been released in the last couple of years, the more scarce the item is, the more attention it gets from resellers.
Advertisement
Over the last few days, access codes for the closed beta of "Elden Ring" have been spotted on eBay for as much as $350 (per VGC). For now, players will have to decide if they really want to bite the bullet and pay a whole bunch to be among those who get to test "Elden Ring." While they could end up being able to offer FromSoftware some helpful feedback, it may be easier (and cheaper) for players who missed out on signing up for the beta to simply wait for the game's full release in February.