The Astonishing Amount Of Money Scalpers Have Made Off Xbox And PS5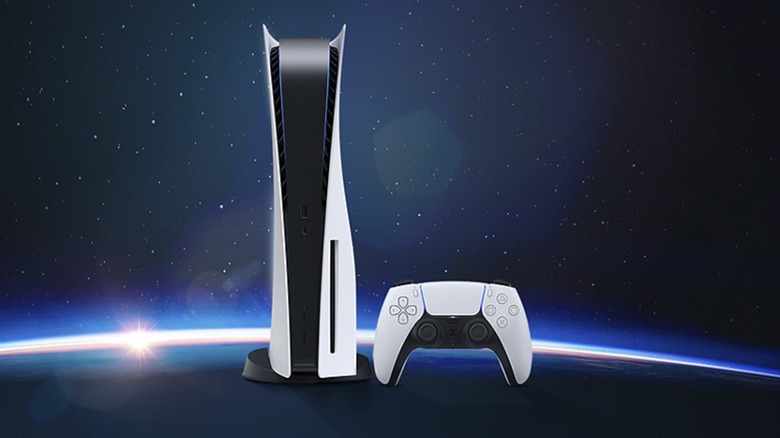 While the PlayStation 5 and Xbox Series consoles have sold exceptionally well, it looks like scalpers are also profiting. According to a recent market analysis, it turns out that scalpers have made millions in profits by selling these next-gen consoles.
This report comes from Michael Driscoll, a data engineer who spent the past few months closely analyzing the scalper market on sites like eBay and StockX. At the end of 2020, Driscoll found that scalpers had accumulated millions selling PS5 and Xbox Series X|S consoles. This trend continued into the new year, and now that number has increased. $143 million has been made from the sale of PS5 consoles alone, amounting to a $43.2 million profit for the scalpers, not to mention $15.9 million for eBay, StockX, and PayPal. In addition to these absurd profit numbers, Driscoll also found that the scalper market for the PS5 made up around 10-15% of all the units sold in the US.
When the PlayStation 5 and Xbox Series X|S consoles released, scalpers immediately went after the consoles in hopes of selling them to gamers at inflated prices. After succeeding, both PS5 and Xbox Series consoles were selling at well over $1,000 on sites like eBay. With the retail price of $500 for both the PlayStation 5 disc edition and the Xbox Series X, it goes without saying the scalpers are making an absolute killing. With prices for these consoles continuing to stay above the retail price on eBay, Driscoll's data definitely checks out.
More recently, the problem has gotten worse due to the development of better and faster scalping software. Just two weeks ago, a scalper bot known as Carnage took to Twitter to announce that they had bought over 2,000 PS5 consoles from a retailer. The account tweeted, "Just keeps getting easier every time," prompting outrage from Twitter users who criticized the account for adding more fuel to scalper fire. Eventually, the account closed down, and the retailer promised that they would go through each of its orders to ensure that one console was given out per person.
As scalpers continue to buy up PS5 and Xbox consoles, gamers who have been waiting patiently to get their hands on these current-gen platforms are forced to buy them at ridiculously higher prices. While some have gathered together to try to thwart scalpers, based on this most recent data, the future for the common gamer in the war against scalpers isn't looking very bright.