Why Dec. 9 Is Going To Be Huge For Games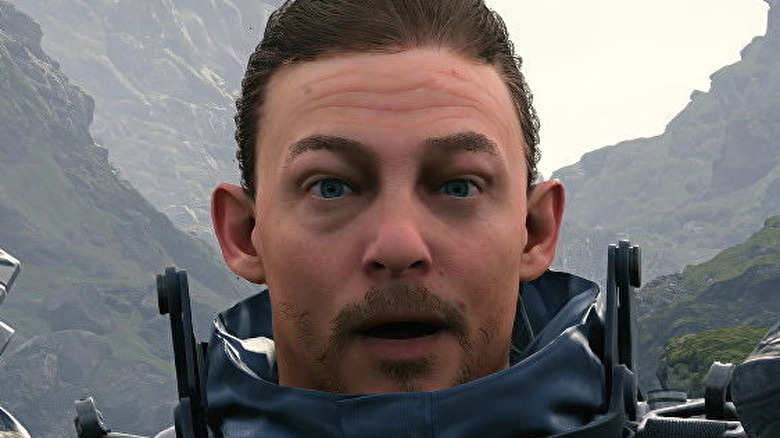 Gamers should mark Dec. 9th on their calendar, as it's a day they won't want to miss. The Game Awards 2021 is set to air at 8 PM ET, promising a whopping number of new game announcements. As if that's not enough to get players excited, the festivities will also include a live orchestra performance and celebrity guest appearances. The Game Awards is returning to an in-person event with a bang, and it sounds like it'll have a little something for everybody.
Advertisement
The Game Awards is a typically console-dominated event that brings members of the gaming industry together to celebrate accomplishments over the last year and tease what's to come next. Famous for gaming news bombshells, it's an event players can look forward to each year. Beginning in 2014, The Game Awards has seen an exponential increase in viewership each year, nearly doubling to around 83 million last year despite an all-virtual event. This year the event returns to some semblance of normalcy while still employing COVID safety etiquettes.
During an interview posted on Epic Games' website, The Game Awards founder and host, and former E3 host, Geoff Keighley went into more detail about what players can expect from the event (per IGN). Here's what Keighley said about the upcoming 2021 Game Awards and what players should expect.
Advertisement
What Should Players Expect From The 2021 Game Awards?
While discussing the upcoming Game Awards with former Kotaku founder and Polygon co-founder Brian Crecente, Keighley said, "I think focusing really on games is important." He went on to say, "Especially this year, there'll be a lot of content for 2022 and 2023 that will be showing us our kind of biggest lineup yet of world premieres and announcements." Keighley anticipates featuring some number approaching 40 or 50 games this year "someway or another," according to Crecente's interview. Additionally, Keighley added that new game announcements alone would number in the double digits.
Advertisement
Keighley did speculate that the numerous delays and production halts caused by the pandemic are likely the reason for The Game Awards 2021's massive docket. Keighley says, "I do think generally, that because of the pandemic, developers are late on their games, things are being delayed," adding, "I think we benefited in that we are kind of a big event that people know is happening, and it doesn't require people physically flying anywhere to see."
While Keighley said he couldn't comment on the specifics about what would be shown, he did say players could expect a few "stunning" surprises for PS5 and Xbox Series X/S. He promises, "We'll see footage of games that will remind people that the best of this industry is still to come." Players will do their best to mark The Game Awards 2021 on their calendars with a lead like that.
Advertisement