Call Of Duty Wants To Kick Cheaters From The Whole Franchise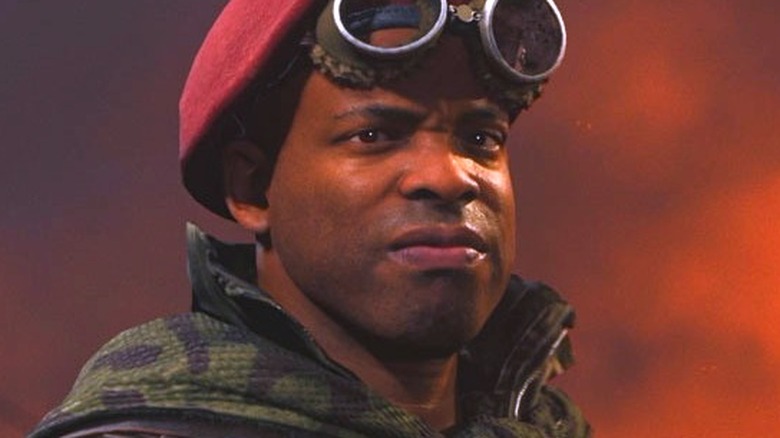 Since its release, "Call of Duty: Vanguard" has polarized gamers. While the game has enjoyed mostly positive reviews from critics, the newest entry into the "Call of Duty" series has been hit with an average user score of 4.6 on Metacritic with criticism directed towards what some describe as a lack of content, poor map design, and issues multiplayer in general. One major issue in particular prior to the release of "Call of Duty: Vanguard" pertained to cheaters, who practically ruined the game's beta phase. Cheating in "Vanguard" included the use of wall hacks and even the spreading of a computer virus in the previous series entry, "Warzone."
The rampant cheating in "Call of Duty" forced developers Activision to institute anti-cheating software called 'RICOCHET'. Backend security enhancements were rolled out with the game's release, but RICOCHET won't be fully implemented in December. That's not all that Activision is doing to prevent players from cheating in their game. Coinciding with the launch of the kernel-level anti-cheat technology is an update to "Call of Duty's" ban policy, which will enforce bans on players caught cheating across all of their games.
Players caught cheating will be banned from every Call of Duty game past, present, and future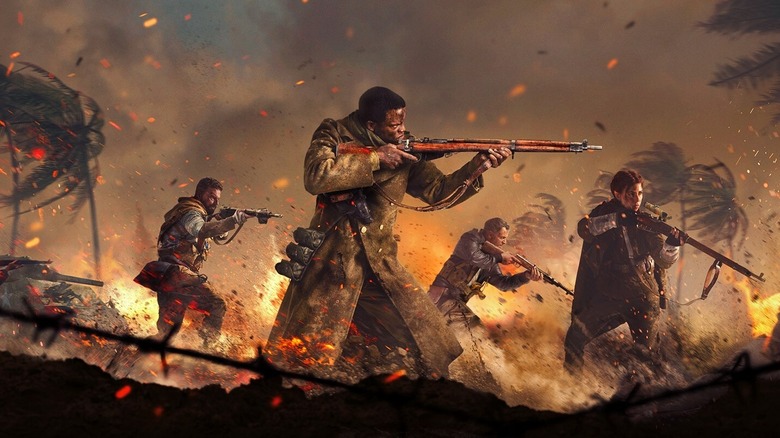 In a blog post published to "Call of Duty: Vanguard's" official website on November 12, Activision announced that along with the implementation of RICOCHET, the game's security enforcement policy would change to provide even steeper penalties to those caught cheating. As a matter of fact, anyone caught cheating in "Call of Duty: Vanguard" will not only be permanently banned from the game, but will also be banned from every "Call of Duty" release ever. "Extreme or repeated violations of the security policy – such as in-game cheating – may result in a permanent suspension of all accounts," the blog post read. "Permanent suspensions for security infractions may now apply franchise-wide, including Call of Duty: Vanguard as well as any past, present, and future titles in the Call of Duty franchise."
Despite not being fully implemented just yet, the current state of RICOCHET has been a mixed bag for players on Reddit. One user has said that the anti-cheat software works "too well", claiming that his brother was banned while playing Zombies just for using a VPN, which RICOCHET allegedly read as third-party software. This has led to some implying that this is indicative of a system that doesn't work. Using this kind of new technology to prevent cheating is likely to have at least some problems. So, fingers crossed on the folks over at Sledgehammer figure it out by December.